Your customers can become the best salespeople and advertisers of your business. So, why would you miss out on the chance to benefit from user-generated content (UGC)?
Let's find out what user-generated content is, the importance of UGC within Google Business Profile, how to ask for it, and how to use the reviews you've already received. Spoiler alert, UGC is also your key to better rankings.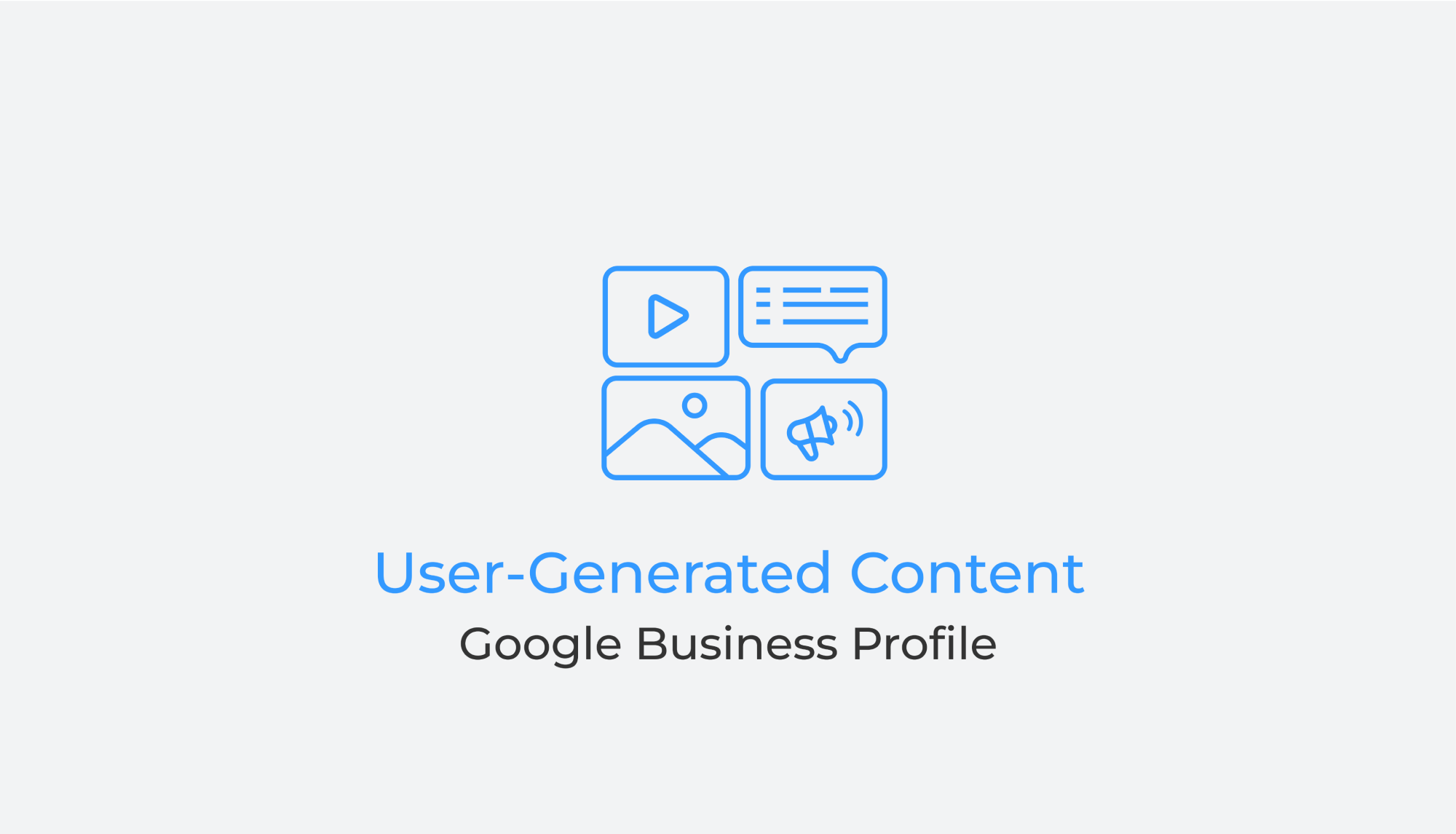 What's user-generated content?
User-generated content (UGC) can be a post in a text, image, video, or some other form that has been created for a business by someone not associated with that brand. Product reviews or social media comments are examples of UGC.
It's a confirmed ranking factor, but there are some nuances to consider before you open that comment section on your website or rush to get as many reviews as possible: Google bots don't see whether the comment is from you or the users. So, sometimes those comments can be seen as spam, while other times high-quality UGC can help your page ranking.
Luckily, in the case of Google, there is a list of prohibited content that can help you prevent spam. The UGC in the form of reviews or photos must:
Show the real experience, product, or location

The photos can't be fake or stolen

The reviews can't be off-topic or contain personal attacks.



Reviews that go against Google's Content Policy get effectively removed by the search engine.
The benefits of UGC
It's free

It builds trust

It can improve your online reputation.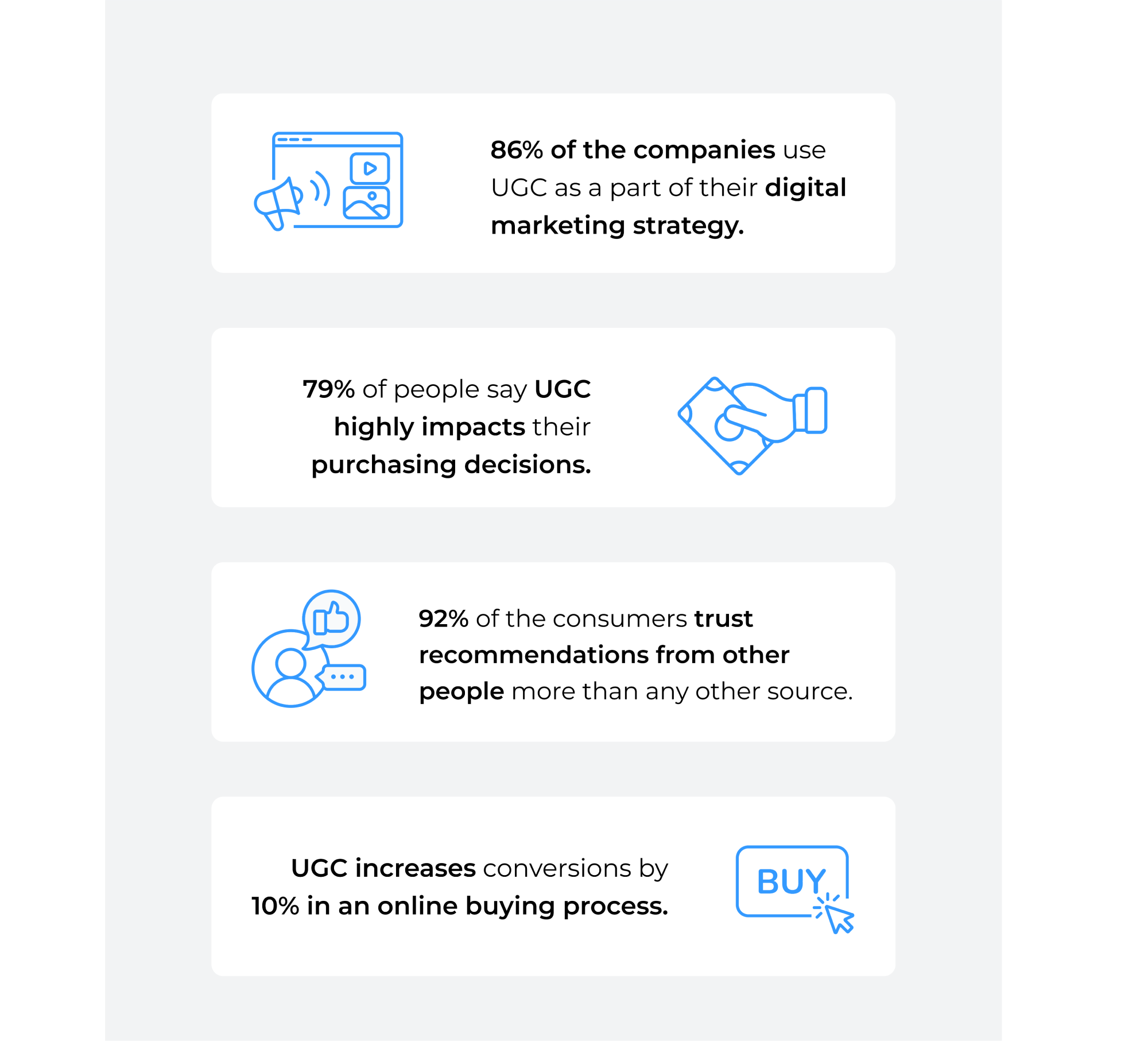 (source), (source), (source), (source)
Let's talk about UGC within Google Business Profile listings. There are 3 formats:
Reviews

Questions & Answers

Photos.



Google Business Profiles that contain user-generated content rank higher, and searchers trust the listings more because the information in the reviews comes from real customers. Having positive user-generated content on your listings can also significantly affect your conversion rate.
The role of customer review and testimonials
Customer reviews and testimonials within your Google Business listings are a great form of UGC for your business. It shows what other customers think about your products and services, helps you build credibility with potential customers, and that, in turn, improves your sales.
92% of consumers trust recommendations and reviews from other people more than any other source. On top of that, reviews affect your local rankings if you know how to manage them:
Encourage your customers to leave high-quality reviews: photos, text, and keywords.

Respond to reviews by strategically using your keywords.
How to encourage your customer to leave reviews
Google is your friend!
In some instances, Google sends push notifications asking about the experience after the customer leaves the location. There is no way to control this, though. Google hasn't disclosed how the algorithm picks certain locations and why visitors don't get push notifications from all the businesses.
Don't be shy to ask
Many customers will gladly leave a review if they enjoyed the experience, the customer service, or the interior. Just ask for a review.
Find more tips on how to get reviews and why that should be a part of your Google Business Profile optimization strategy.
Have multiple locations? Need help with optimizing your GBP listings? We can help!
Contact us or learn more about local SEO.
Astghik Nikoghosyan, January 12, 2023