CASE STUDY
Starbucks Norway | Coffee Shop Marketing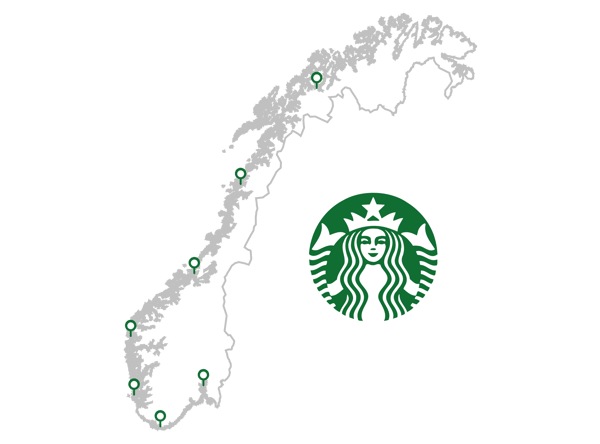 How Starbucks Norway increased Discovery views by +154%
With more than 17 000 Coffee Shops in 60 countries, Starbucks is probably the most well-known Coffee shop chain in the world. In Norway, the company launched its first coffee shop in 2012 at Oslo Airport Gardermoen, and since then, 21 other stores have opened.
Starbucks needed to optimize their local online presence
In 2019 Starbucks Norway saw the importance of having a prominent position in the digital world in order to attract customers to their coffee shops, in a structured way. One of the reasons Starbucks joined PinMeTo was to assure that the correct info regarding opening hours, addresses and contact information was always available, in all relevant channels.
Starbucks online presence improvement within a year after joining PinMeTo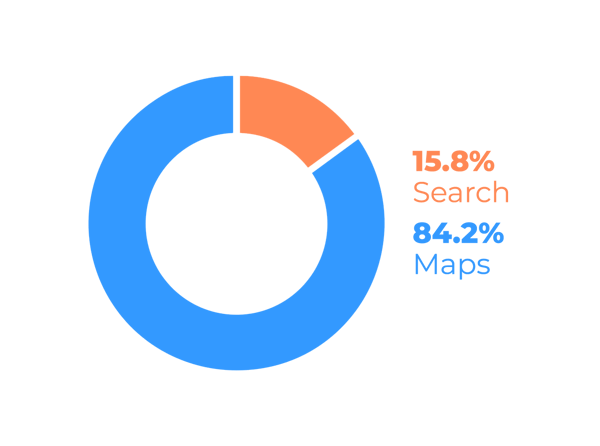 Maps Searches

During the first nine months of 2021, searches in Google Maps generated 84% of all Starbucks views. In comparison to 16% for ordinary search. The vast amount of Maps views proves the importance of having all company locations correctly listed in Google. Otherwise, a multi-location company risks not reaching out to possible customers, which in the long run will affect sales negatively.

Did you know that about 9 out of 10 local searches end up with a purchase?
Coffee shop local marketing process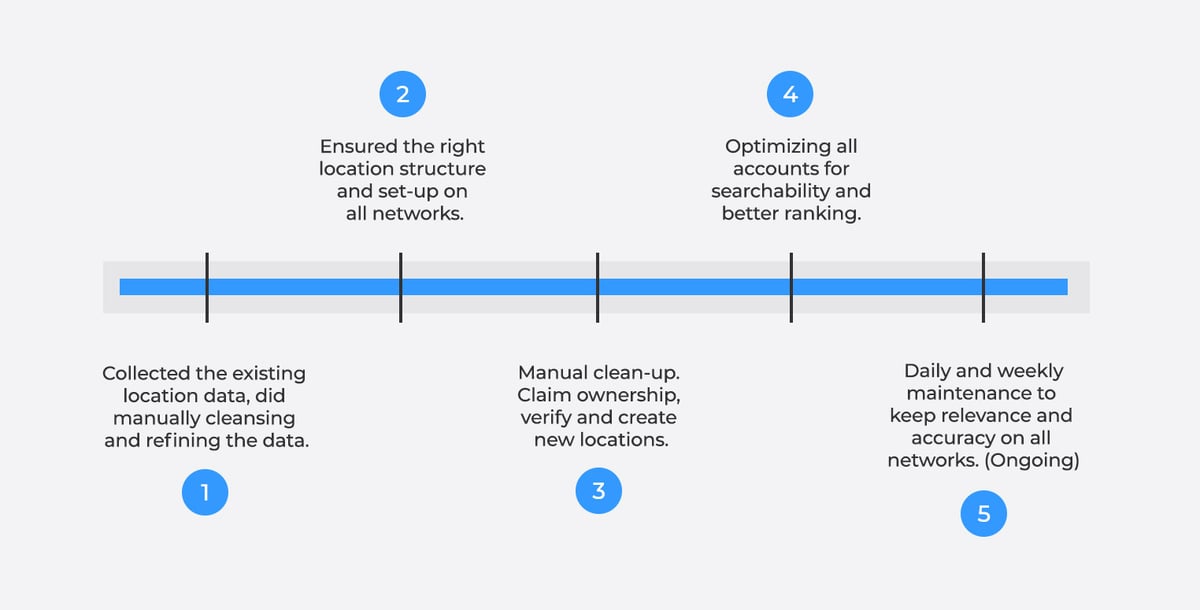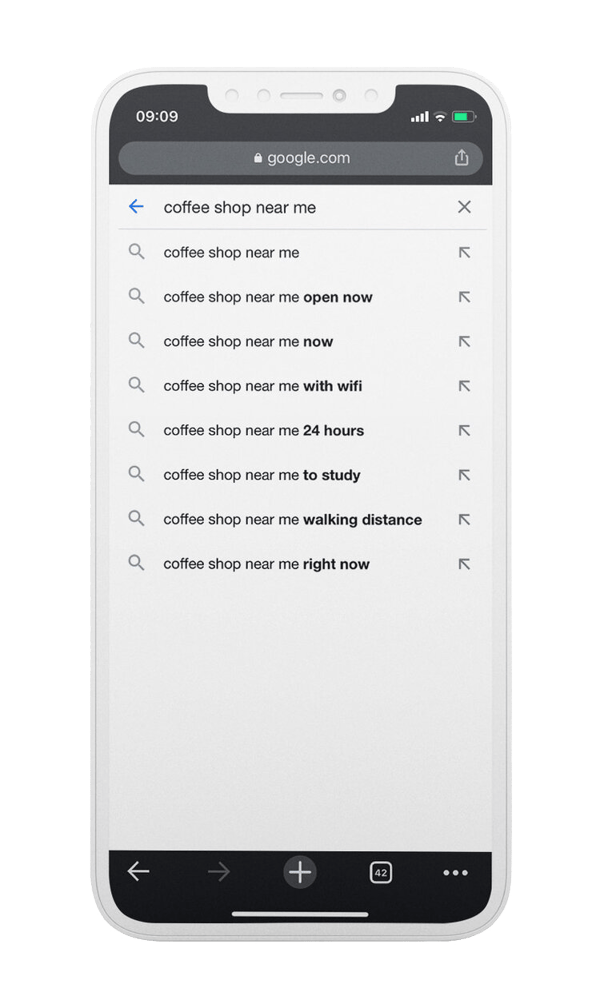 Starbucks Norway is generating more Discovery Views than ever.

Starbucks joined Pinmeto during November 2020. At this time Norway was still under restrictions due to the Corona pandemic, affecting consumer behaviour. However, the amount of Discovery searches began to increase at the end of May 2021. During August - September 2021 the amount of discovery searches were +154% higher than the period right before Starbucks joined PinMeTo.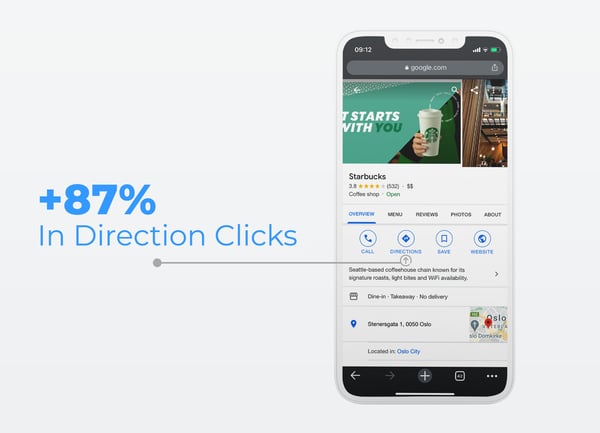 +87% in foot traffic

The amount of direction-clicks during August - September 2021 has increased by +87% in comparison to the time before Starbucks Norway joined PinMeTo. Clearly indicating an increased interest to visit Starbucks Coffee shops.


Why are Directions clicks important?

A Directions click is generated when someone clicks "Directions" after having made a Search in Google or Google maps.


Being shown in Discovery searches is in many cases one of the first steps in the customer's buying journey. When a customer has found a place that looks interesting, he or she might need directions to find the place. Therefore, Directions clicks are an important indicator of the actual interest to visit a physical location.

If more people are looking for locations for a certain chain, the chain will most probably also have more visitors.
The No 1 online presence management tool for multi-location brands.
Besides helping multi-location businesses with their Listings in Google, PinMeTo also enables reaching out to new customers through a myriad of digital platforms such as Facebook, Foursquare and TomTom.


Interested in PinMeTo's products?