Traditional and local SEO ranking factors have always been different. The main difference is that with local queries, Google ranks not the separate pages but the local businesses or so-called entities. Local SEO is all about increasing your visibility in a particular area, relying both on listings and your website. With this in mind, let's find out what are the most important local SEO ranking factors.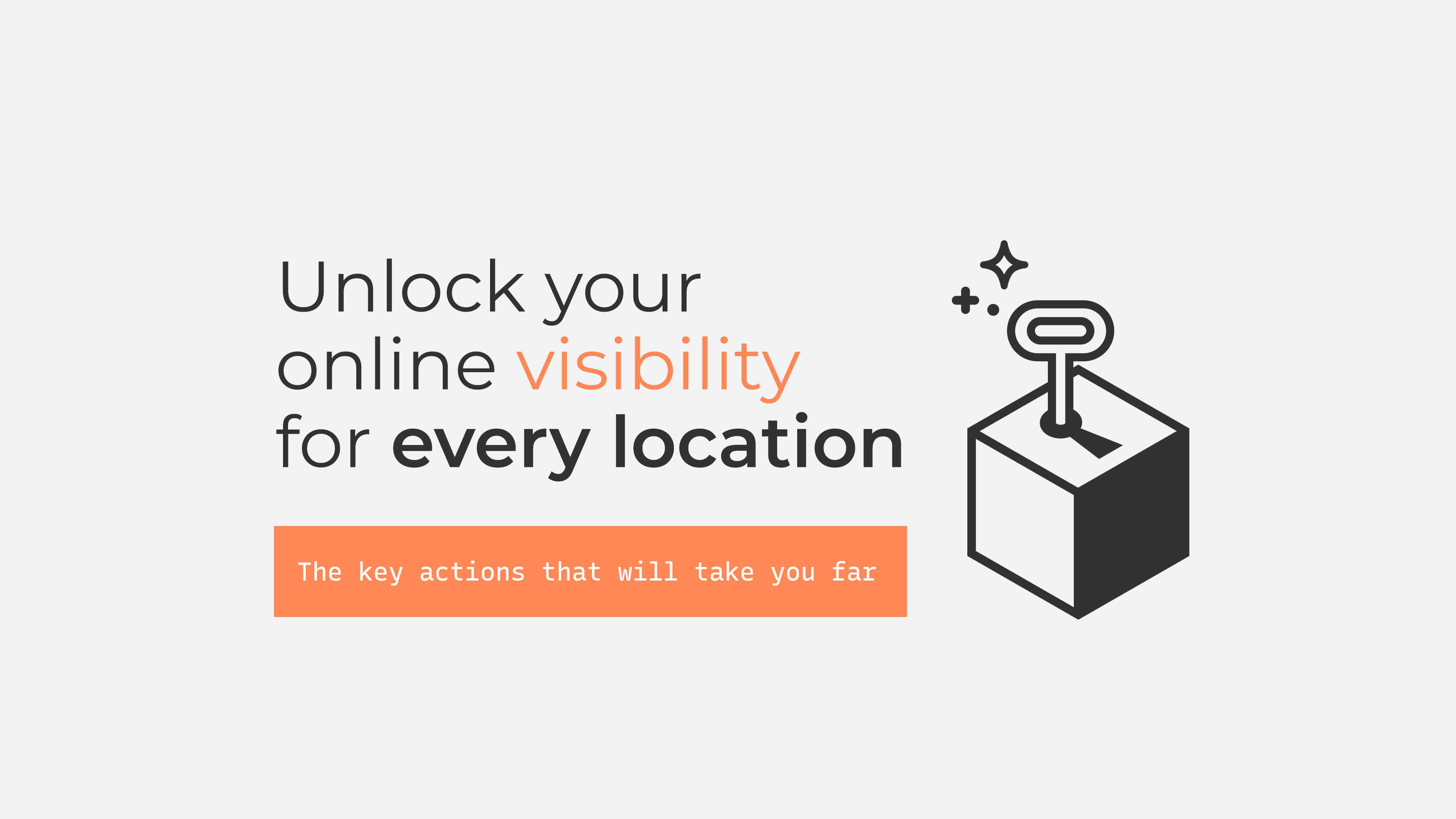 Local SEO Ranking Factors
"Near me" searches are increasing year-over-year, and both small and multi-location businesses can get more foot traffic and customers if they improve their local SEO rankings. There is a set of the most important local search ranking factors that you need to consider to rank higher and beat the competition as more and more businesses realize the importance of local SEO.


SEO or search engine optimization increases page visibility on various search engines, and on-page SEO impacts your website directly. Since we are talking about local SEO ranking factors, you should start your on-site SEO with keyword research and find local keywords that reflect what kind of services you provide or what your product is about. Keywords are the base of on-site SEO, but it's not all. Other on-page local search ranking factors are internal and external links, content length and quality, meta tags, page speed, mobile responsiveness, etc. Map out all your website links and start optimizing them one by one.
Backlinks are meant to tell search engines what your products and services are about and whether your website is trustworthy. Try to get relevant and high-quality links from websites with high domain authority (DA). Concentrate on creating high-quality content that will attract backlinks from other websites and show search engines that your content is relevant.
Google algorithm has become better at helping searchers find the most relevant page or content to answer their queries, and backlinks are a great way to boost your rankings and show up in search results.
You can either wait for other websites to link back to you or publish content on someone else's website through guest posting. Many publications will let you add a do-follow link to your website.
One thing to pay attention to are the anchor texts. These are the phrases, bare URLs or sometimes the words "here" and "learn more". If you are the one publishing an article on another platform, try to include your page keyword in the anchor text. E.g. If you choose the keyword "marketing automation tool" for your homepage, the more backlinks with this anchor text you get, the better. It can also be an LSI keyword.
Local links make up over 31% of the localized organic ranking factors, and local link building must be your number two priority after on-site optimization.

Google Business Profile (GBP)
Google Business Profile or former Google my Business lets you create local listings and show to searchers your business location(s), contacts, opening hours, photos and more.
It's crucial to set up, verify and optimize your GBP so that local searchers can find your business locations and get additional information before visiting your page. Sometimes, page visits won't even be necessary, and your customers will go directly to Maps to get directions to your page.
Proximity, your business categories and contact information on GBP are additional signals for search engines to determine how relevant your business is to searchers in your area.
Creating free listings on GBP, making sure you provide consistent NAP information and interacting with your customers will help your business get more benefits than just website traffic.
The behavioural signals are:


Click-through rate (CTR),

Bounce rate

Time on page

Mobile clicks to call

Check-ins from other platforms

Directions to your business.
Search algorithms see the overall user experience and the way visitors interact on your website as additional signals that the page is relevant and provides the necessary information to searchers. Monitor and improve your CTR and user experience to contribute to your local rankings in search results.




When someone includes your address across the web, the search algorithm counts that as a citation for your business. You might get citations from review sites, social media platforms, such-called directories (more familiar to traditional SEO specialists). Imagine citations and directories like Yellow Pages that search algorithms use to confirm necessary information about your business.
Make sure to add your business to as many local directories as possible. The most popular ones are Yelp, Foursquare, Bing and Facebook. Additionally, do your own research to find the ones that are relevant in your area.
NAP consistency is important for local SEO ranking factors. Make sure both your own profiles and all the citation listings contain the same information. In order not to go through all the directories to check whether the information is the same across all the platforms, you can save time with PinMeTo local SEO automation tool and see the inconsistencies in one place from one dashboard.
GBP allows your customers to leave reviews, and you should, by all means, find a way to get as many reviews as possible since it's another important local SEO ranking factor.
Encourage your customers to leave reviews and make sure to answer all of them - good or bad. A small detail here, including keywords in your answers, won't affect your rankings, but if your customers used your keywords in their reviews, it's an additional element to help you rank higher.
Don't forget the reviews are not only for you to rank higher. More and more searchers read the reviews before visiting the store, so what people write in reviews and how the company interacts with those reviews can be a decisive factor in searchers' decision-making process. Reviews also help to establish your credibility.



While some aspects of search engine algorithms will always remain a mystery for us, we still know that people see different search results based on their location, cookies and browsing history. Thus, Personalization is going to affect your rankings. One way to personalize your content is to write in different languages if you have customers from different markets.
One more small but interesting factor to consider is the Social Media signal. Social media and local SEO relationships are a bit complicated, and it's not very clear how much social signals impact local rankings. However, social proof is considered by search engines when ranking your website.
The more followers, mentions, shares and reviews you get on your social media pages, the better. Connect your social profiles to your website and try to provide up-to-date information on your business. Assumably, when search engines see that people interact with your social media pages, it understands that the business is a real one and it's actually up and running. We can connect this with Behavioural signals that will affect your entity's or local listing's position.
Local Pack vs localized organic rankings
When you search for a restaurant or a nearby gas station, search engines might show you several types of results on the front page: paid ads, YouTube videos, rich answers, knowledge graphs, local pack results and organic results. Let's talk about the last two.
It can be confusing that both local pack and organic results are triggered by localized search and appear near the top of the page. What's the difference between these two?
Local pack results are the top listings displayed on a map that appear above organic results. You will see NAP information, the star rating of each business and the exact location on the map.
Organic results will appear right below the local pack. Just like in traditional SEO, the top of the SERPs is dominated by high-ranking websites, articles and review sites that you will see based on your localized query.
You should treat these two results like two different entities and think of a local SEO strategy for each one. Why? Because what is a critical ranking factor for localized organic results can be not as important for the local pack.
Let's see which signals have the biggest impact on each case.


Localized organic ranking factors
On-page (32%)

Links (31%)

Behavioural (10%)

Personalization (7%)

GBP (7%)

Citations (6%)

Reviews (6%)
Local Pack ranking factors
GBP (33%)

Reviews (16%)

On-page (15%)

Links (15%)

Behavioural (8%)

Citations (7%)

Personalization (6%)
If you want to improve both your local pack and localized organic results, you can combine all factors and calculate the average. This will tell you which are the most important factors you need to spend time and effort on:
On-page optimization (24%)

Links (23%)

GBP (20%)

Reviews (11%)

Behavioural (9%)

Citations (7%)

Personalization (7%)
You should never put all your eggs in one basket, but you should pay special attention to your GBP. Let's talk about GBP ranking factors separately because we can't stress enough how it is important to think of a good GBP strategy if you have a brick-and-mortar business.
Google Business Profile main ranking factors:
Keywords in your business title (WARNING! don't cross regulations though - you will get suspended by Google)

Primary category

Proximity to searchers

Link

(Positive) Google reviews
What doesn't impact GBP ranking?
Keywords used in your GBP description

Keywords on GBP products and services

Keywords in review replies

Enabling GBP messaging feature
Here are five ways to improve your Google Business Profile ranking:
Provide complete and up-to-date data on your business:
Business name

Phone number

Address

Opening hours

Website

Business categories
2. Make sure your listing is on Google Maps and has the correct location
3. Claim and verify your listings
4. Get and respond to reviews
5. Share posts from GBP
Local SEO is the most effective way to increase your organic leads. But there is no one sure way to rank higher, and there are a lot of layers to ranking on the first page of Google or in the local pack. However, identifying local SEO ranking factors is a great starting point. Keep up with search engine algorithm updates, work on main local search ranking factors, provide value and genuine online customer service, and you will slowly get there.
Need help with your local SEO and online reputation management? Reach out to us!