Google Maps is a powerful tool that can help increase visibility, attract more customers, and establish your EV charging station as a local authority for EV drivers. According to Google, businesses with optimised Google Business Profiles (GBP) are x2.7 more likely to be seen as trustworthy by customers, and receive 70% more visits. In this guide, we'll provide step-by-step instructions on how to add EV charging stations on Google Maps and suggest a few effective tactics for GBP optimisation to help make your business stand out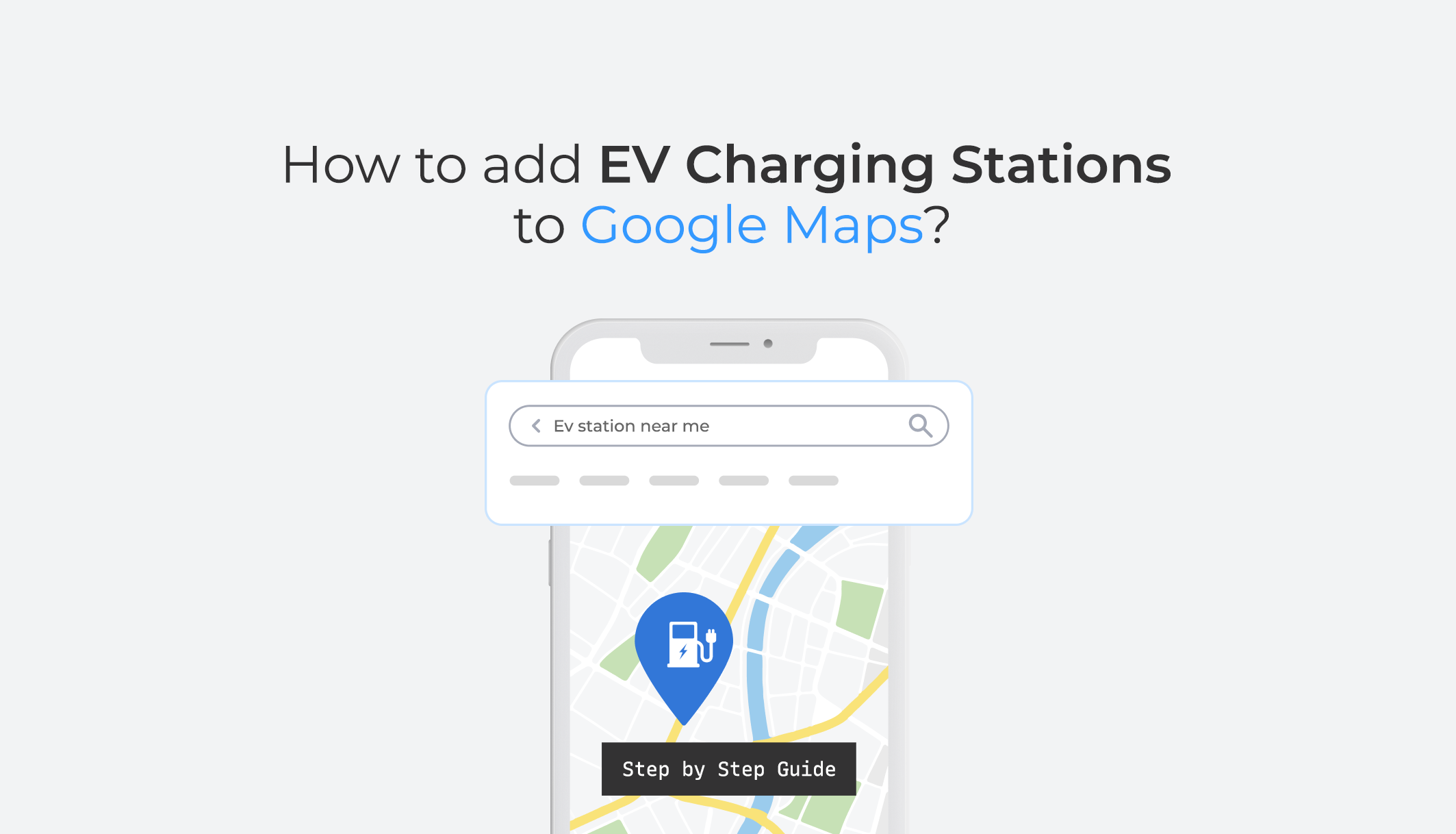 Setting Up Your EV Charging Stations in 5 Steps
Step 1: Gather Information
The first step in adding your EV charging station to Google Maps is to gather every bit of data that can be valuable for the EV drivers searching for a charge point.

This includes your charging station's name, address, hours of operation, the number of charging ports available, power data and any other relevant details.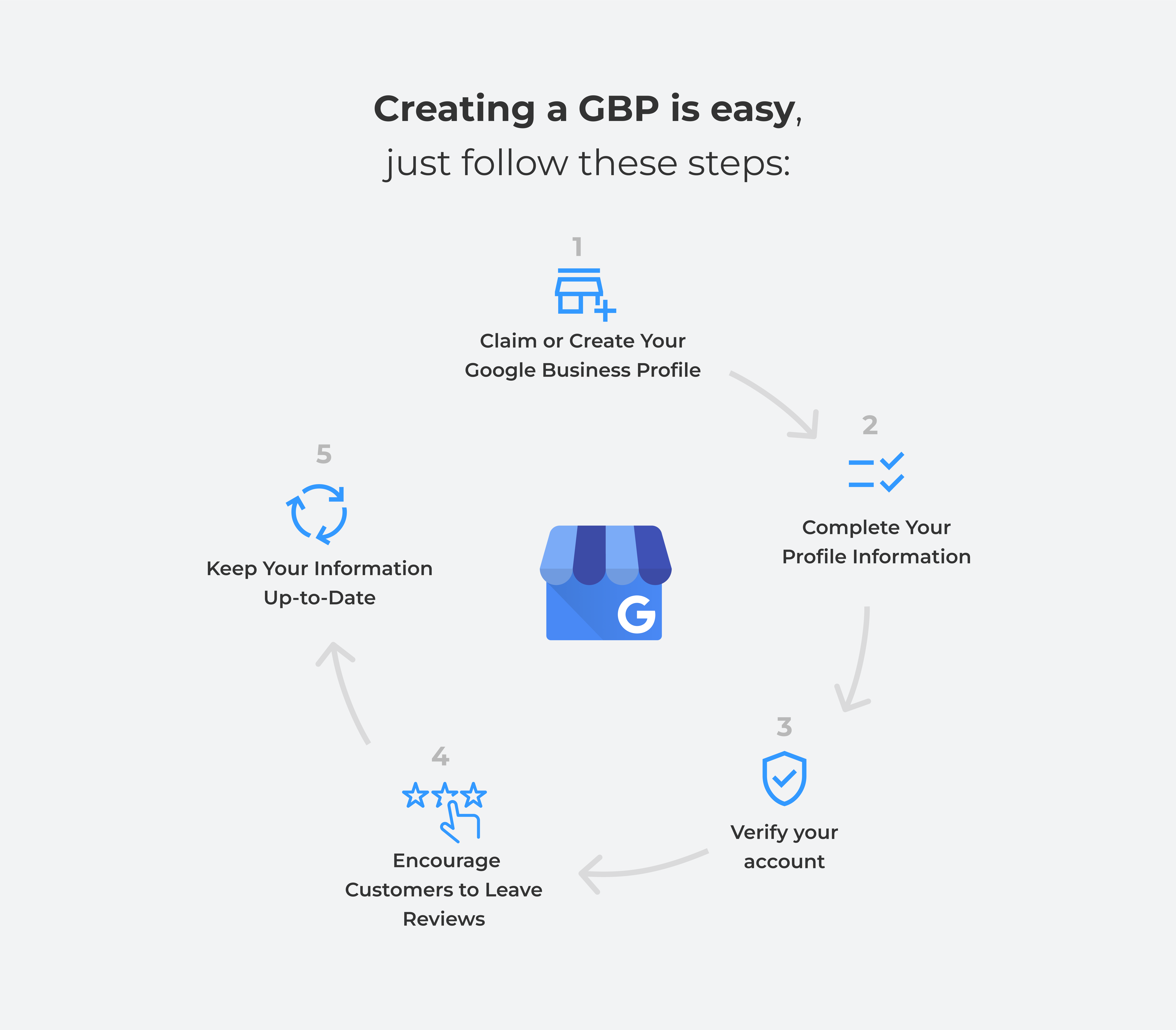 Step 2: Add a Place
Once you have all of the necessary information noted down, open Google Maps on your mobile device or desktop and sign in to your Google account.
Click on the "Add a Place" button in the Google Maps menu. This will open a form where you can enter information about the charging station.


Step 3: Fill in the Form
Fill in the form carefully and make sure to include your charging station's name, address, phone number (NAP), hours of operation, and other relevant details.

Under the Category section, select "EV Charging Station" to ensure that your charging station is categorised correctly.

Use the Attributes section and add extra information like payment methods, amenities or wait time that can elevate your customer experience and help your potential customers make informed decisions.


Step 4: Add Photos & Submit
It's now the time to add photos of your charging station in your submission. This will help EV drivers identify the location and give them an idea of what to expect.
You could add photos of the charging station's exterior, interior, charging ports and the available amenities, such as a convenience store or restrooms.
Once you have filled out the form and added photos, submit your entry. The information will be reviewed by Google before it is added to the map.


Step 5: Verify Your Entry
After submitting your entry, you may receive an email from Google asking you to authenticate the information you have provided. Follow the instructions in the email to verify your entry and ensure that the information is accurate.


Keep Information Up to Date
It's crucial to keep your EV charging station's listing up to date, including the hours of operation, phone number, and address. If the information is inaccurate, it may not only deter EV drivers from visiting your station but also degrade your local SEO.

If you manage multiple EV charging stations listings, manual updates can take a lot of time and effort. The good news is that local SEO automation tools like PinMeTo allow you to bulk edit listings of multiple locations easily through one centralised platform.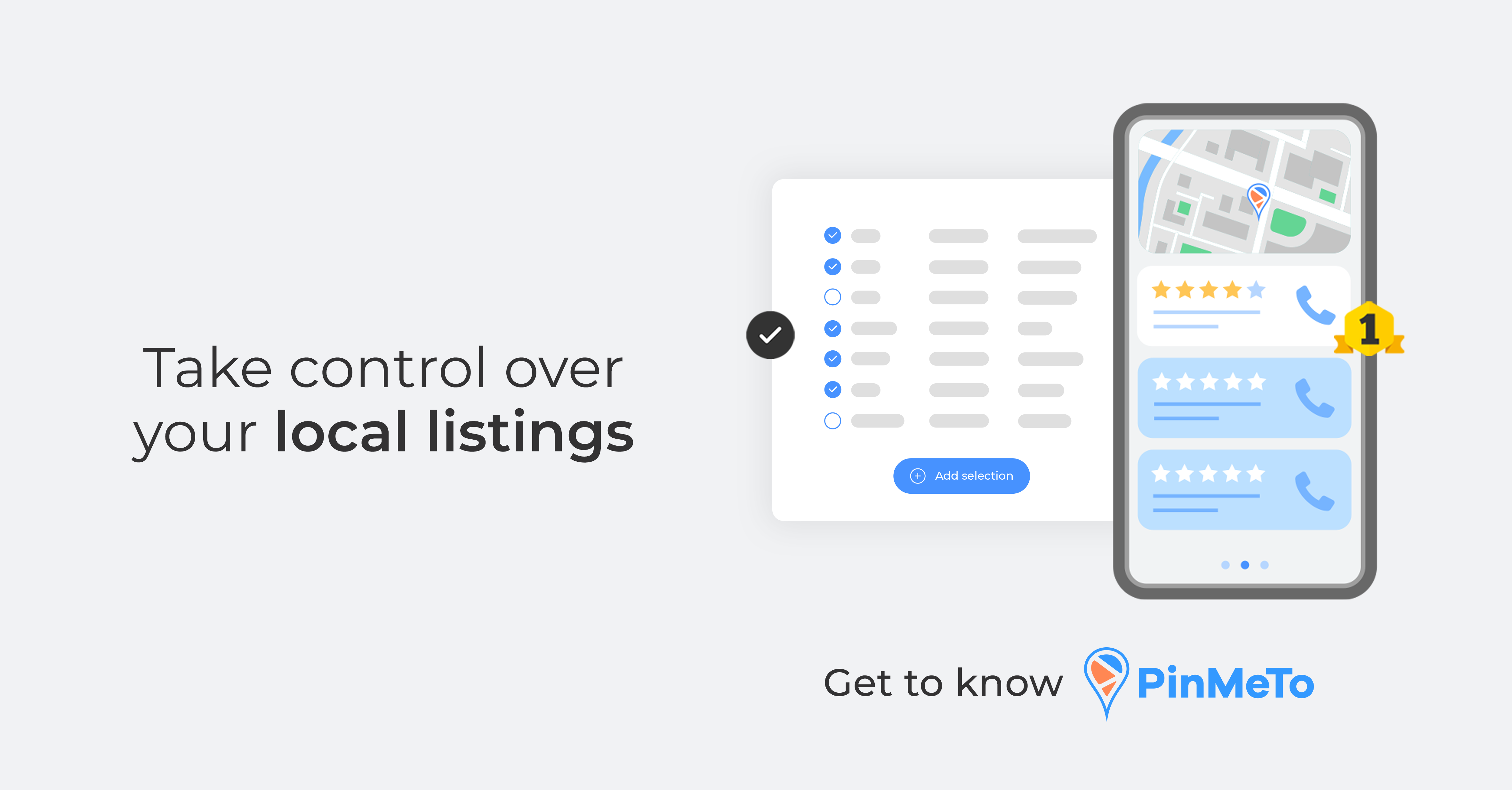 Tactics for Optimising EV Charge Point GBP Listings
The number of EV charging points in Europe is expected to grow from 224,000 in 2020 to 1.5 million by 2030, driven by government incentives and consumer demand.

This presents a significant challenge as well as opportunity for any EV charging station business to increase visibility and attract more customers through a well-crafted EV charging marketing strategy.

As you now know how to add EV charging stations on Google Maps, it's time to make sure you use your online visibility potential to the fullest. Here are a few tactics to follow:


Use Descriptive Keywords
When filling out the form, use descriptive keywords in your business description to help EV drivers find your charging station more easily. For example, use keywords such as "fast charging," "Level 2 charging," or "24/7 access'' to attract potential customers.


Highlight Your Unique Selling Points
Use the business description section to highlight your unique selling points. For instance, if you offer free charging or renewable energy, make sure to include it in your description to attract cost-conscious and environmentally conscious EV drivers.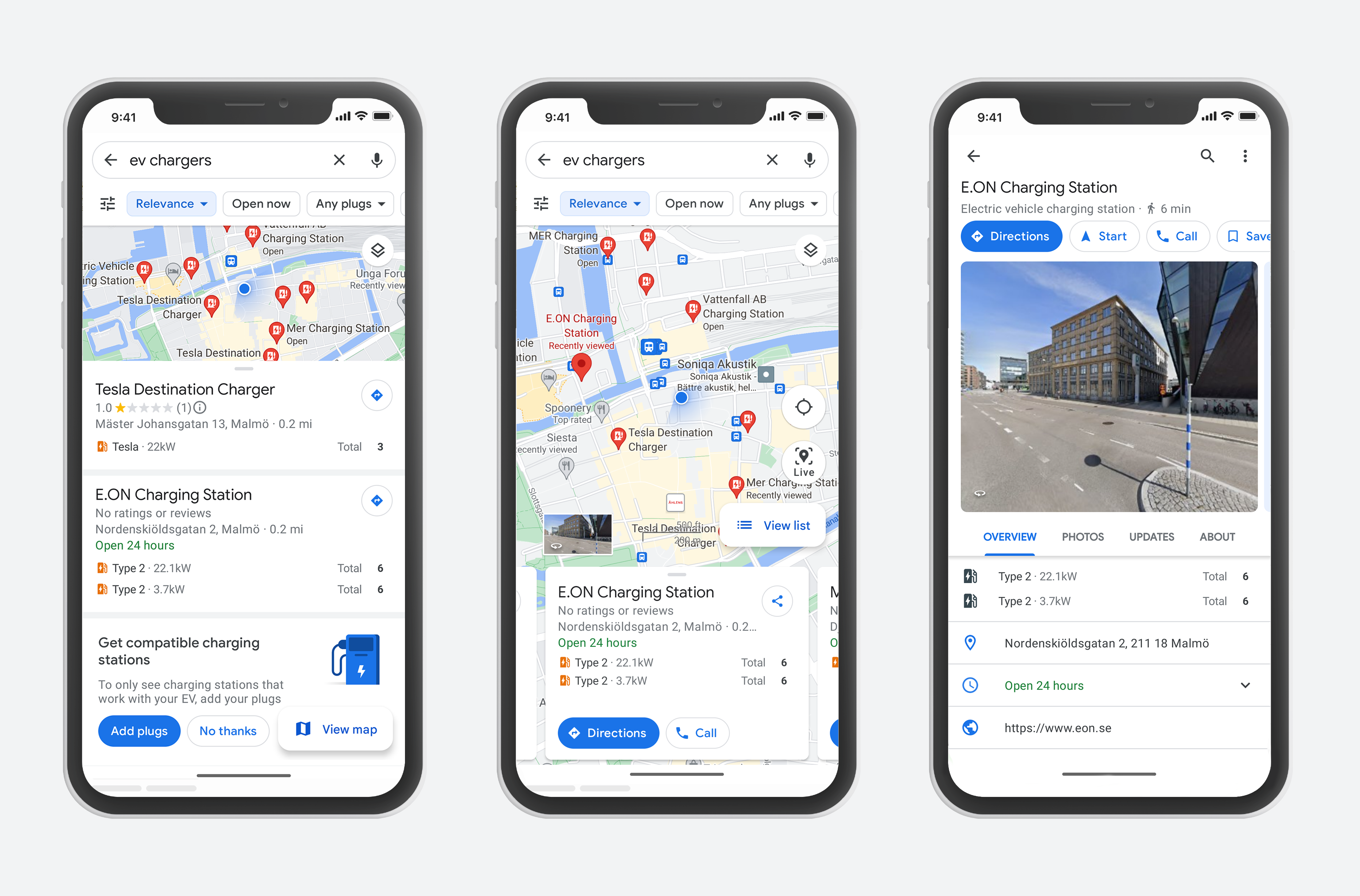 Respond to All Reviews
Responding to customer reviews, whether positive or negative, shows that you care about your customers and are committed to providing an excellent experience. It's an excellent opportunity to address any issues or concerns that customers may have and show that you value their feedback through consistent online review monitoring.


Play Around with Google Posts
Google Posts allows businesses to create short, engaging posts that appear in their Google Business Profile. These posts can be used to promote special offers, events, and other updates.

Regular promotion updates like "10% off charging fees for first-time customers" and "free charging on weekends", can not only help attract more customers but also keep your profile active and engaging.


Get Creative & Encourage User-Generated Content
Make sure to encourage your customers to leave reviews and upload a few photos on your Google Business Profile. This will not only help build trust with potential customers but also signal Google that your business is active and engaged.

You could motivate your customers to leave reviews by offering a discount on the next charging session, a free coffee or snack from your on-site cafe, or a chance to win a prize like a gift card.


Don't Ignore the Q&A
The Q&A section on Google Maps allows potential customers to ask questions about your business, and for you to respond. Make sure to monitor this section and respond to questions in a timely and helpful manner.


Make sure your website and Google Maps listing use relevant keywords and location-based phrases, such as "EV charging station in *your city*" to increase your chances of appearing in local search results.


Leverage Analytics
Use Google Analytics to track your EV charging station's Google Maps listing's performance. This will give you insights into how users interact with your listing, what keywords they use to find your station, and how you can improve your online visibility. If you have multiple listings, try out PinMeTo's analytics dashboard that shows the performance data of all locations in one space.


To Sum Up
Adding your EV charging stations to Google Maps is essential to ensure that EV drivers can easily locate and navigate to your business. If you're wondering how to add EV charging stations on Google Maps, follow the steps outlined above and implement the proven tactics and increase your chances of high visibility, attracting more customers, and establishing your charging station as a trusted and reliable location for EV drivers. Explore the full potential of GBP today and watch your business grow!
Looking for ways to step up your marketing strategy?
Let's Get Started
Lily Adamyan, April 6