Posting on your Google Business Profile (GBP) account deserves to have a place in your social media content scheduling just as much, if not more, than other networks, especially if you have physical locations and want to attract foot traffic or orders.
But what to post? Aside from obvious answers like opening hour updates and essential business information, here are four posts that will help you turn your Google Business Profile (formerly Google My Business) into your very own satellite landing page.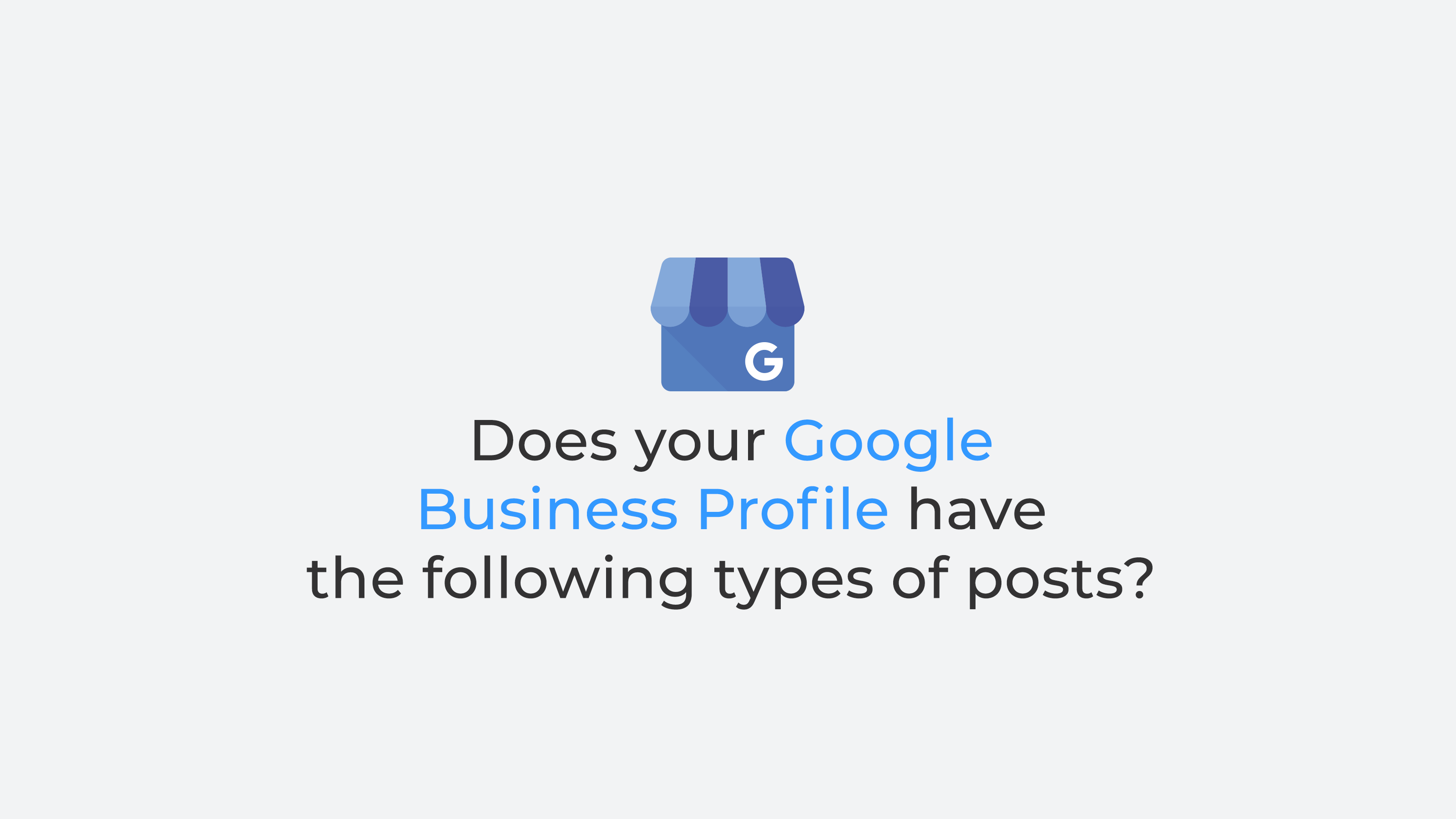 What are Google Business Profile posts?
🔦 Spotlight a product or a service
Why not dedicate a post to highlighting a specific product or service? If you have just one product or service you can just highlight a specific feature.
If your business is a cafe, it's a great idea to dedicate a post to a specific menu item or put a spotlight on your amazing staff with some fun facts about them. If you're posting on behalf of a barbershop, why not talk about the different haircut services you provide or the toolset and products the barbers are using? And so on for other types of service-sector businesses. You get the gist.
For a product-based company, it's a great idea to shine a light on things like packaging. Maybe post about your environmentally-conscious packaging or recycled materials you use in production. It's also helpful to talk about various use-cases if applicable, especially if you have niche products that people might not immediately understand their purpose.
🖍 Highlight your brand's specific advantages
You can also go a level higher and create a Google Business Profile post about your business' general advantages. To get ideas on this topic, ask yourself what sets your business apart and will help the viewer decide why they should pick to visit your location and not the other ones that showed up in the search.
Potential answers might be a refund policy, environmentally conscious choices, minimal wait times, etc. Focus on the most essential competitive advantages that will help accelerate trust towards your brand.
Avoid doing this in a cliche way though. Try to find a creative edge and present these in fun ways that you think aren't seen very often in your industry.
📯 Post about special offers
Promos now and then are always a good idea. Especially the ones that show up in your Google Business Profile. This will significantly increase the chance that the searcher will pick your business from other businesses in the Search. Especially if it's a good deal (that is also reasonable for your business in the long term).
It's also a good idea to have a promo that is exclusive to your Google Business Profile. To do this just create a promo code that you will only share in a post to your GBP account and ask users to show it when they visit your location.
To avoid disappointing new customers, it's a good idea to delete posts about outdated promotions.
How to manage your Google and social media posts
📚 Educational Content
Educational content can work on your Google Business Profile just as well as on other social media networks you might post them on. In this case, though, handpick educational content that ties in very closely with the services you provide or the products you offer.
You can take it a step further and customize it for that specific area or city your location is in to increase the relevance.
Educational content is another way to build trust with potential customers right from your Google Maps or Search, so make sure you take advantage of this type of content. And remember, keep it relevant to that location and your business.
That concludes our list for now! Come back for more Local Search tips & tricks like this.
Create Google Business Profile posts with PinMeTo
Tigran S. Karapetyan, July 14, 2022