Case Study
Nudie Jeans Co. | Retail SEO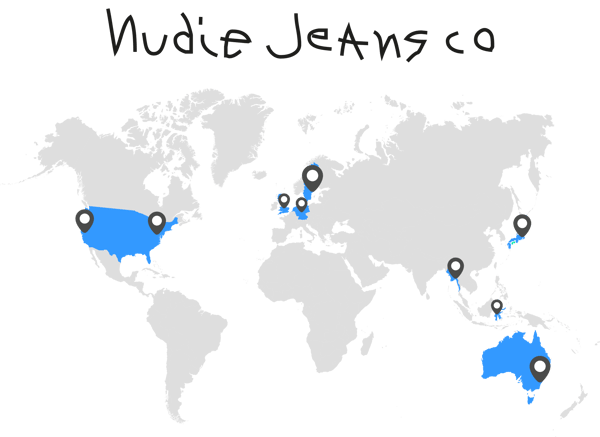 How Nudie Jeans increased Discovery views by +40% within one year after joining PinMeTo
This retail SEO case study takes a close look at Nudie Jeans's local SEO results after joining PinMeTo, and how their listings management helped them outlast the Covid pandemic.

Nudie Jeans Co. is a Swedish sustainable clothing brand with 34 locations across four continents.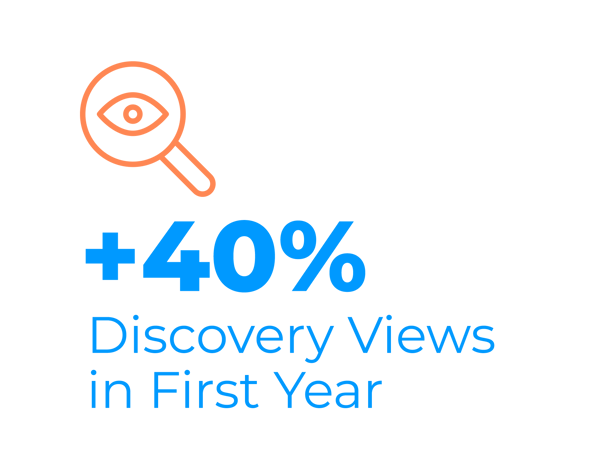 The situation
Nudie Jeans Co. was founded in 2001 in Gothenburg, Sweden, with the idea that jeans are more than just an item of clothing: over years of wear, jeans should record the story of the person wearing them in the creases, fades, and tears in the denim.

So Nudie Jeans devoted themselves to creating long-lasting pants that stand up to daily use, and pioneered a "repair shop" retail strategy: Nudie Jeans stores not only sold jeans but also repaired them, which was better for the environment while also allowing customers to keep wearing their favorite pair of jeans for as long as possible.

It was a popular idea, and by 2016 Nudie Jeans was operating repair shops in Europe, North America, Asia, and Australia. But this growth was leading to complications in managing the locations across regions and platforms.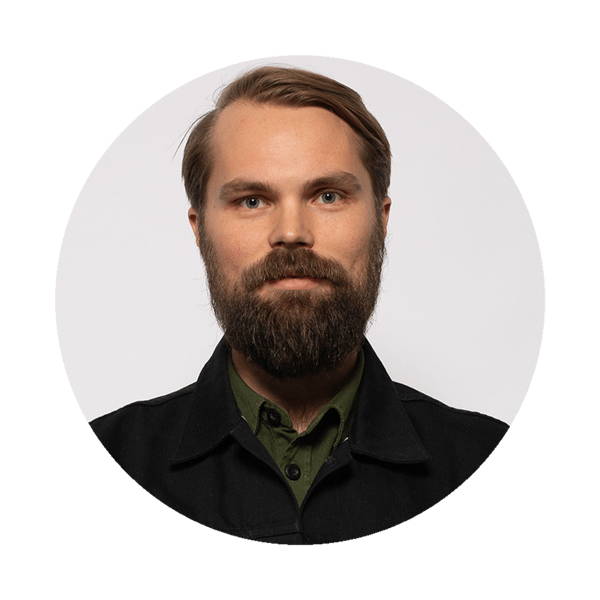 As we opened more repair shops, administrative tasks took more and more time, diverting the focus from what we really want to do: service and jeans.
– Ben Lundberg, Retail Manager Europe at Nudie Jeans Co.
The first step Nudie Jeans Co. took to make managing their many online listings easier was integrating all the brand's locations into the PinMeTo platform. PinMeTo's Customer Success Team ensured all the store information was correct on the largest networks such as Facebook, Foursquare, Google, Here, and Apple Maps.

Through PinMeTo's partnerships and relationships with key directories, PinMeTo was able to identify and remove duplicates and inaccuracies, then add correct new listings with accurate and up-to-date business information. Nudie Jeans could now maintain the online presence for all their locations from one place.
Along with the trends in customer behavior – where in-person store visits increasingly begin online – it thus became important to find an effective way to share uniform and accurate information. PinMeTo was the perfect solution for this!
– Ben Lundberg, Retail Manager Europe at Nudie Jeans Co.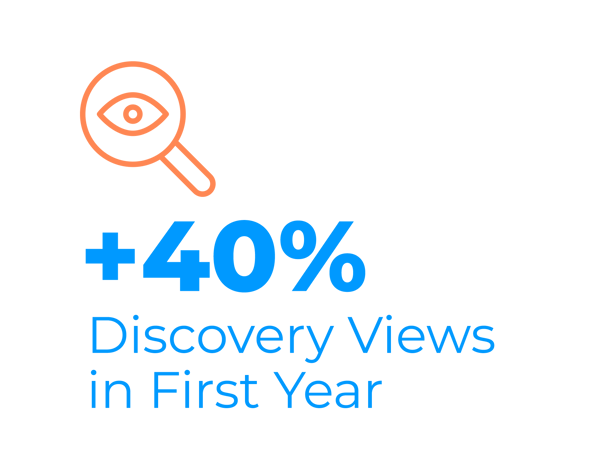 The retail SEO results
Nudie Jeans saw an immediate increase of 40% in their average daily amount of Google Discovery search results appearances in the year after joining.

With Nudie Jeans's repair shop strategy, in addition to finding new customers it's also important for them to create a community among their current customers. So Nudie Jeans wanted to be sure that they were showing up when people were looking specifically for them. In the first year of using PinMeTo, Nudie Jeans more than doubled their daily average of Google Direct Search results, meaning that they were twice as visible to the customers searching for them.

Keeping business data accurate and structured doesn't only help a company's current local SEO, it also gives them an advantage when adapting to changes in the digital landscape.

When the Covid-19 pandemic hit Europe in spring 2020, Nudie Jeans – like other retailers – experienced sudden drops in search results appearances:

Nudie Jeans effectively managed its listings during the pandemic, using PinMeTo to push location information changes across regions or markets as new regulations were enacted.

This ensures Nudie Jeans customers know when the stores were open, providing a trustworthy source of information in uncertain times. As regions begin "re-opening," Nudie Jeans's online listings are there to inform them – and while demand for in-store shopping has begun to return, so have Nudie Jeans's search results appearances.
Why are Discovery Views important?
Discovery Views are counted every time the company is visible in general search terms on either Google or Google Maps. It is favourable for a company to be visible in Discovery searches because it enables reaching customers who haven't yet decided on what product they want to buy.
Maps Views are now higher than Pre-Corona levels!
In January 2021 the Maps Views began to increase, and around August 2021 they surpassed Pre-Corona levels. The PinMeTo listings tool is an important part of this process of reaching out on Google Maps. Making sure all company locations are listed with correct opening hours and other relevant information.

What are Maps Views?
Maps Views is the count of the times that a company location is visible in Google Maps. People are using Maps services, such as Google Maps, both for browsing for places, but also for getting directions to go there. Therefore, being present in Maps searches is a key factor in order to drive foot traffic to your stores.

Branded Search
In 2018, Google unveiled a new kind of search: Branded Search. Since Nudie Jeans Co. was using PinMeTo to structure their locations and manage their data, they immediately started appearing in Branded search results, because Google trusted their data.
PinMeTo is an efficient 'one stop shop' for understanding data insights and providing updated information to customers in a simple and reliable way.
– Ben Lundberg, Retail Manager Europe at Nudie Jeans Co.
Structuring listings & centrally managing data using PinMeTo gives multi-location brands an immediate and long-lasting advantage in local SEO. Book a demo to find out how we can help your multi-location brand!