Striving to take your business to new heights in 2023? Then learning more about Local listings might just be the missing piece of your puzzle. If you haven't already leveraged local listings on Google, now is the best time to start!
Local listings are the under-utilised gold mine of online marketing and have the power to dramatically increase your business's visibility, attract more local customers, and drive revenue growth.
In this article, we'll take a deep dive into the world of Local listings and explain why they're so important to business success in today's online landscape
Local Listings: What Are They?
Local listings are the results of a search for a local business on Google, navigation apps like Google Maps or Apple Maps, Bing, and other search engines.
They often appear as a map with small pins indicating the locations of various businesses in the area. When you click on one of those pins, you can find out more information about the business like its name, address, phone number (NAP), website, and what other people think of it.
As a business, you can think of local listings as a digital version of your storefront window, showcasing all the important information about your business to potential customers.
Where Can My Businesses Place Local Listings?
Businesses can have Local listings on a number of platforms, including:


Google Maps: The go-to platform for appearing in both Google search results and Google maps.
Bing Places for Business: Allows businesses to show up in Bing search results.
Apple Maps: Ideal for reaching customers on Apple devices.
Facebook: Primarily used to share info and engage with customers.
Foursquare: Big on user-generated content and restaurant reviews.
Keep in mind that these platforms are just some of the most popular options. There may be other local listing platforms that are specific to certain industries or geographic regions.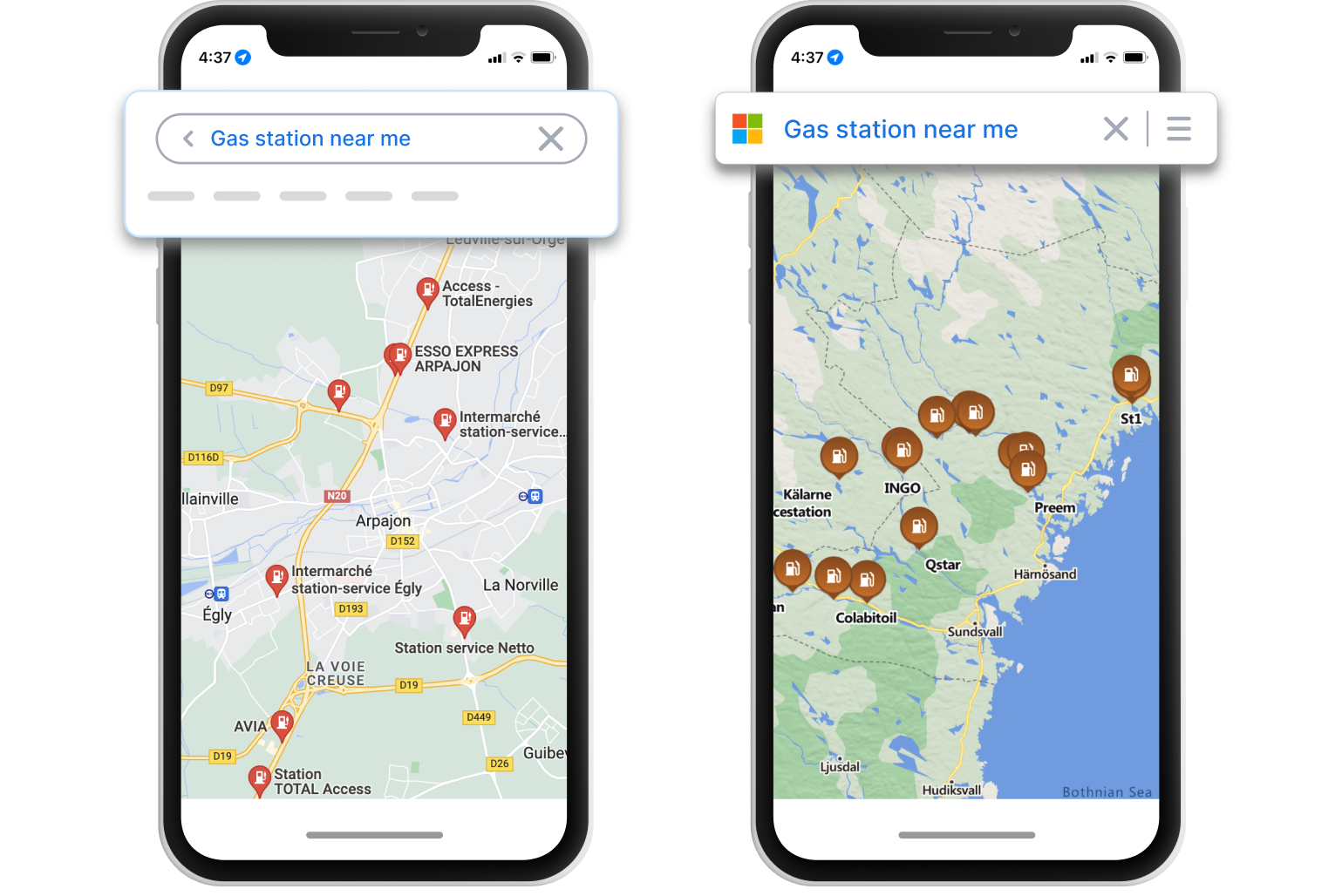 Why Are Local Listings Important?
Increased Visibility
Local listings can greatly increase your business's visibility, especially when targeting your local customers. An extensive survey done in 2022 shows that 98% of consumers searched online to find a local business, with 87% of consumers using Google to evaluate the local business.


Higher Trust
A complete and accurate local listing builds credibility with potential customers. Businesses with more complete and accurate information on Google Business Profile (GBP) are more than twice as likely to be considered reputable by consumers, according to Google. Check out the comprehensive Google Business Profile Guide to make sure your business has all the bases covered!


More Interaction
Local listings allow your customers to leave reviews, which can be a great way for a business to engage and build relationships, while positive reviews ensure that it stands out in a crowded local market. The same survey highlights that 46% of consumers consider online reviews as trustworthy as the word-of-mouth recommendations from friends or family in 2022.
Misconceptions About Local Listings
As we covered what local listings are and why they are important, let's also highlight what Local listings are NOT. Here are the two common misconceptions:
Myth 1: Local listings and citations are the same thing
One of the most common misconceptions is that local listings and citations are the same when they are not.

Citations are simply mentions of your business's name, address, and phone number (NAP) on other local websites. While citations are important for your local SEO, they are not the same as local listings.


Myth 2: Local listings are only for local businesses
Another misconception is that local listings are only for small local businesses which is not true.

Local listings can and SHOULD be used by businesses of all sizes, especially multi-location brands as well as public offices like municipalities. The key is to ensure that your local listings are complete and accurate for each location.


Local Listing Management
To fully reap the benefits of local listings, it's essential to have a solid management strategy in place. This involves regularly checking and updating all your local listings to make sure the information is accurate and up-to-date.

1. Monitor your competition
Keep an eye on what your competition is doing with their local listings. This will give you an idea of what to do better or differently.

2. Engage with customers
Use local listings to engage with customers, ask for feedback, and promote your business.

3. Get listed on as many platforms as possible
The more local listings you have, the more exposure you will get but make sure you can manage all of them effectively.

4. Leverage the special features
Each platform has its own special features, such as photos, videos, and promotions. Make use of them to stand out from the crowd.

5. Use keywords
Optimize your local listings by using relevant keywords to improve your search engine rankings and visibility.



Crashing Local Listing Management: Starbucks & User-generated Reviews

As an example of a brand that nails their local listing management, Starbucks focuses on accuracy and engagement, ensuring their NAP information is up-to-date by regularly monitoring their listings. This has improved their local search rankings and driven more organic traffic, as well as establishing trust and credibility through customer reviews. Here is a case study of Starbucks Norway highlighting how they crash their local SEO with good listings.


What about multi-location businesses?
While manual local listing management can be a tedious and time-consuming process, automation tools like PinMeTo streamline the process and help saving time. With PinMeTo, you can easily manage all of your local listings from one central platform, ensuring that your business information is accurate and up-to-date on all the most important local listing directories like Google Business Profile, Bing Places, and Yahoo Local.

Using automation will eliminate the need for most manual updates and let you stay on top of the essential processes like responding to customer reviews and updating your business information in response to changes.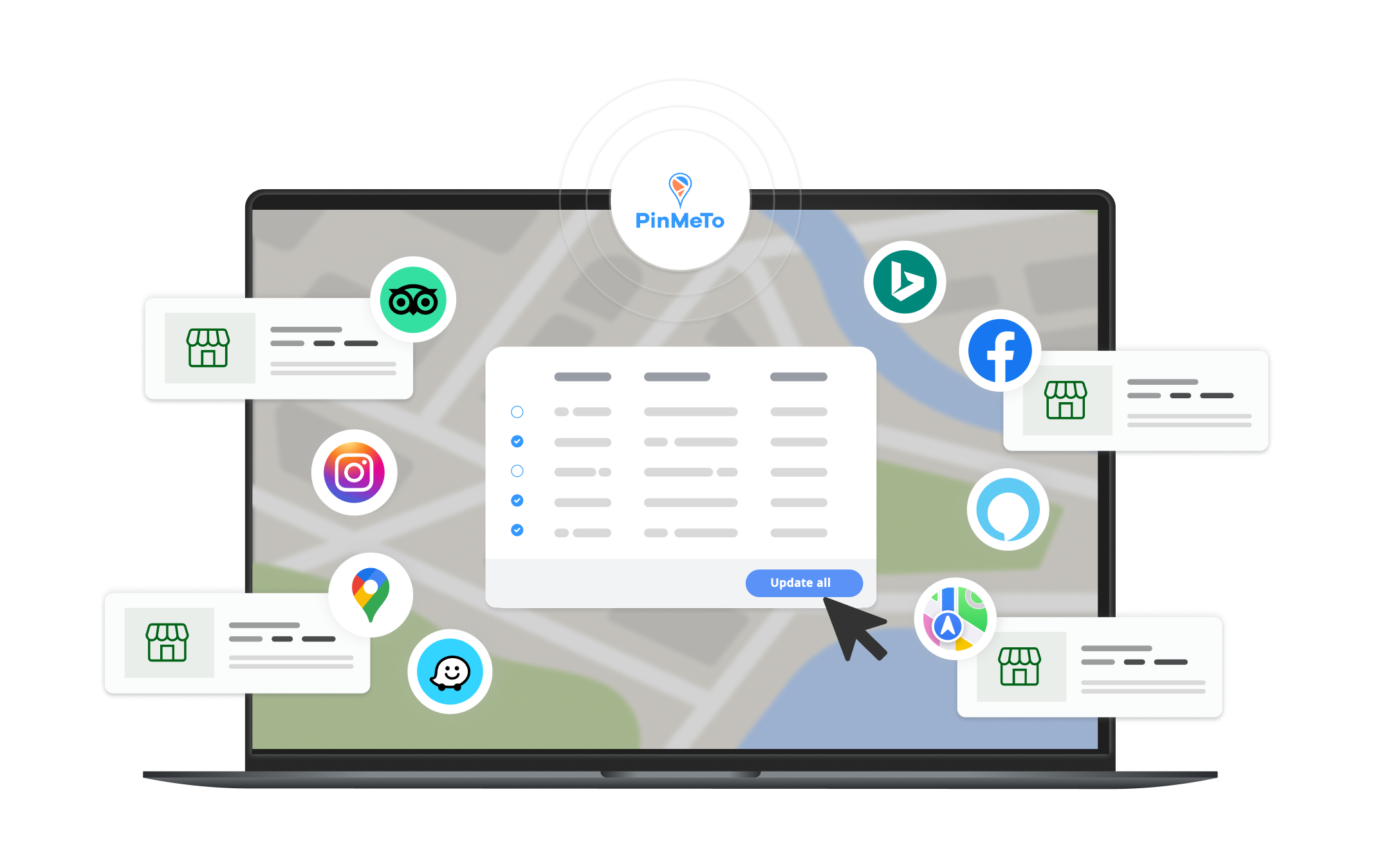 To Sum Up
Local listings are an integral part of any local SEO strategy. By ensuring that your business information is accurate and consistent across multiple platforms, you will improve your local search visibility, drive more traffic, and establish trust and credibility with potential customers. Whether you're a multi-location brand or a small business owner, investing in Local listing management can result in game-changing growth.

Find more helpful Local SEO tips and much more in our blog.







Lily Adamyan, February 17, 2023