Gone are the days when public hospitals, schools, or sports centers used to rely on the community for referrals and word of mouth. In this new digital era, search engines are the referrals. People prefer to first look up the information they need before making a decision or visiting the venue. Therefore municipality services like elderly healthcare centers, recycling organizations, or even public schools need to optimize their online presence for the online search.
Considering that people even search for reviews about their local doctors and hospital services, it becomes vital for your municipality to set up and optimize Local Listings for each of your service locations.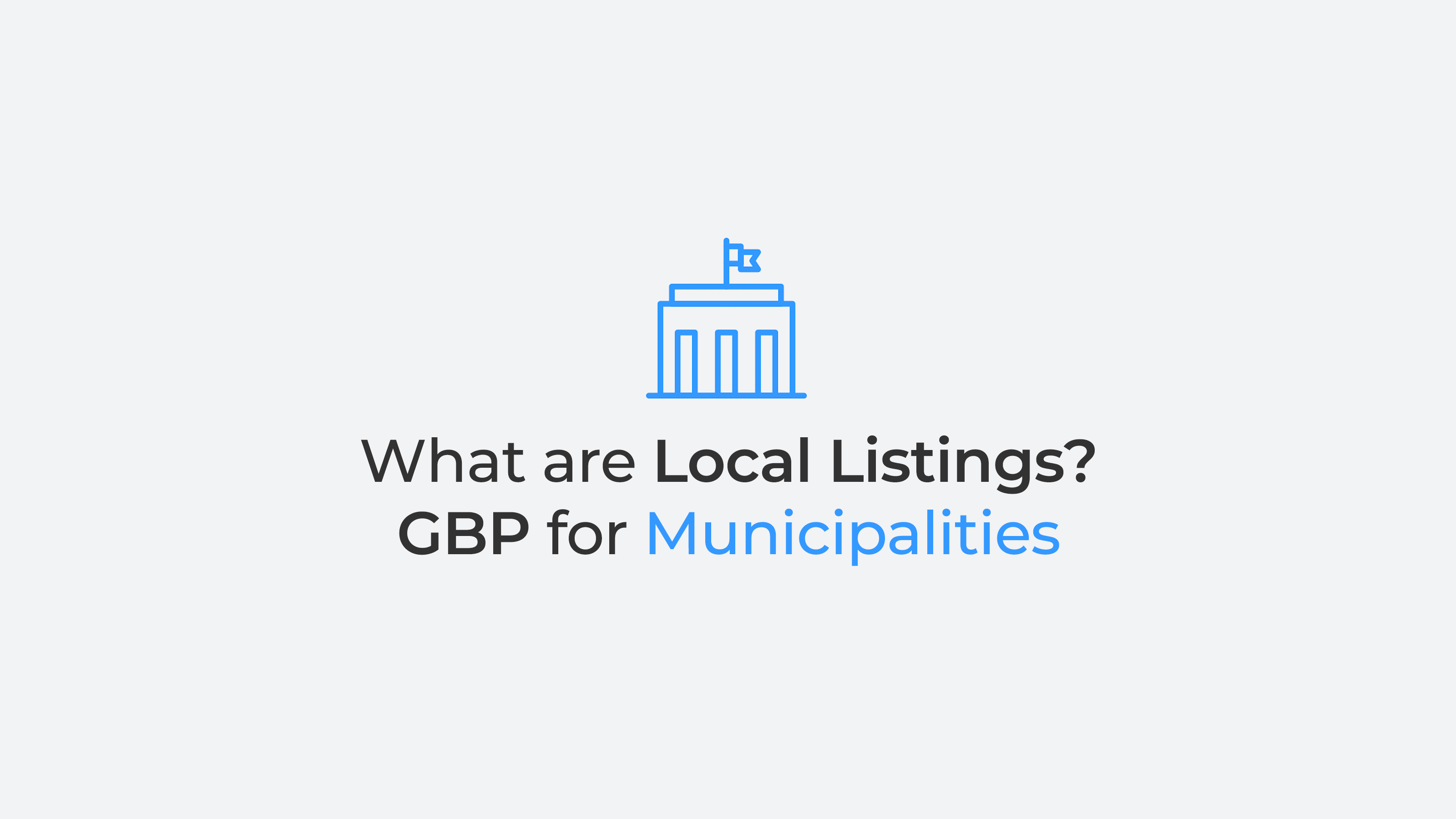 What are Local Listings?
A local business listing is an online profile of your business or organization with its name, phone number, exact address, description, and more. Local listings help visitors easily find your location through an online search, see your venue on the maps and learn how they can get there. Basically, all the information someone will need, from finding a relevant service or product to actually going there and acquiring those products and services you provide.
Some benefits of local listings are:
Better customer experience
Improves municipality's reputation
Improves your online presence and rankings
Saves your and visitors' time.
How to build trust with the communities you serve
Imagine the frustration of hundreds of locals and visitors who tried to find the nearest elderly center, got to the venue to waste time looking for the right entrance or street number, or someone who walked for 20 minutes with heavy bottles in their bags to get to a recycling center to find out it's not going to be open for another 2 hours.
All this can be avoided if you put some time and effort to make sure all your community members get the necessary information and they leave your venue satisfied with the service. The higher the satisfaction and trust, the more people will recommend your hospital or library, leave good reviews and feel safe knowing their municipality is there to guide and support them whenever needed.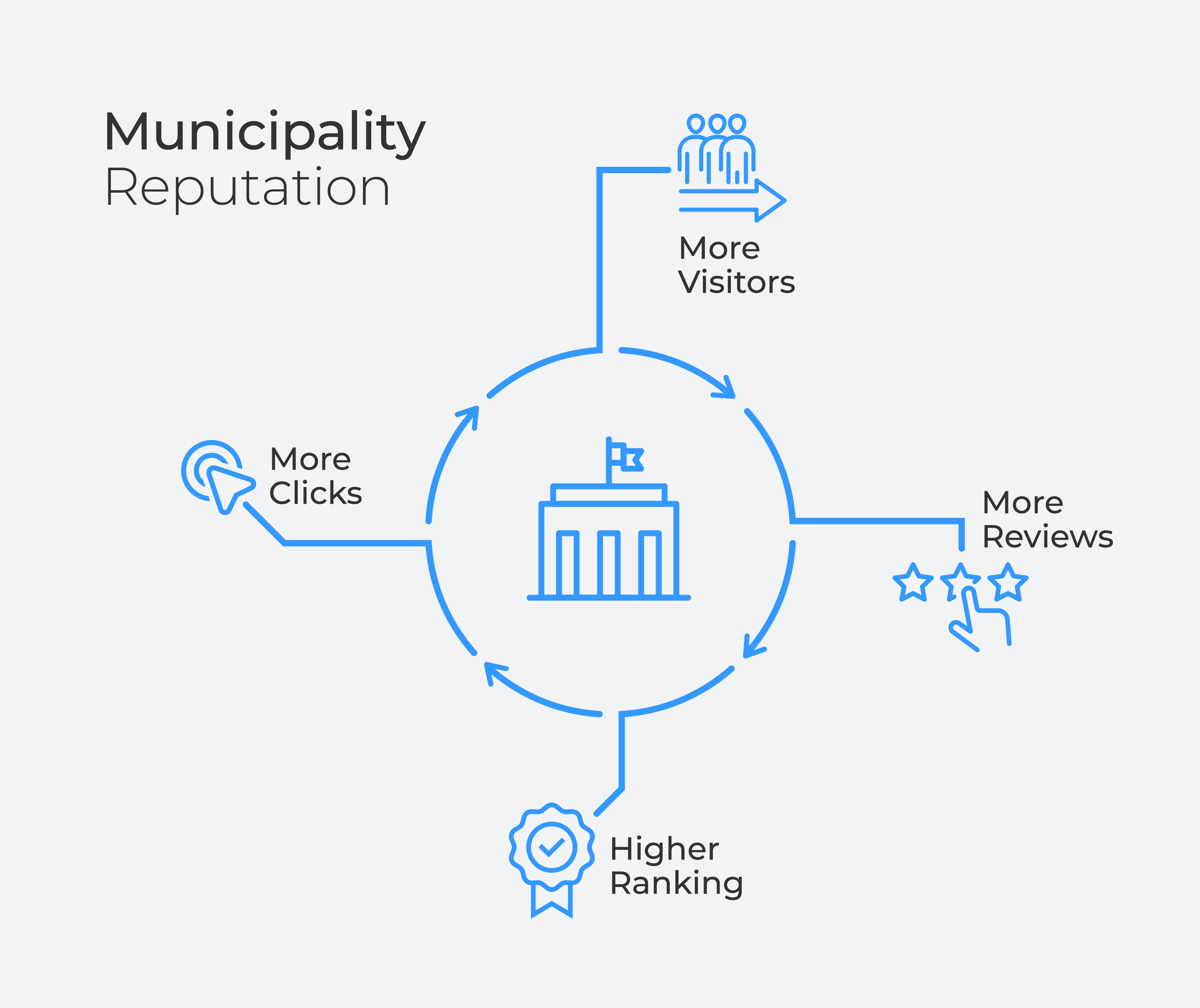 What if it's too complicated?
Making sure all the public units in your municipality are listed online, optimized, and updated with relevant news and consistent data requires a lot of time and investment. Trying to take control over thousands of listings of public libraries, hospitals, schools, and more can be overwhelming. With PinMeTo's location marketing toolkit, you can have a centralized hub to manage all the listings, communicate with their visitors from one dashboard, and improve your public reputation.
Contact us or learn more about local SEO.
Astghik Nikoghosyan, November 30, 2022