To understand the importance of local business schema markup, let's first define what schema markup is and why it should be a part of your local SEO strategy.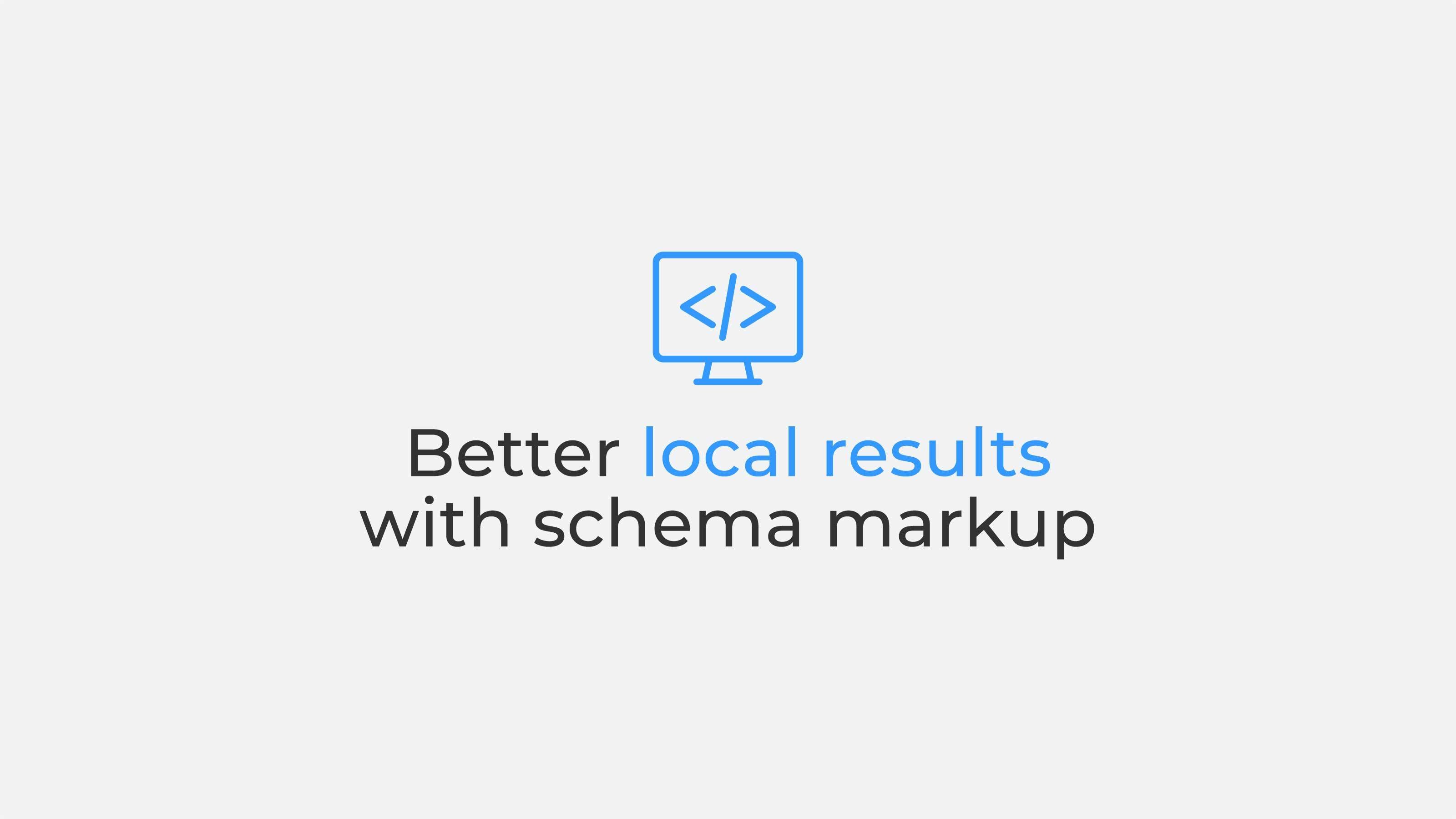 What's Schema Markup?
As rare as it is, giants like Google, Yahoo, and Bing came together to create schema markup referring to schema.org vocabulary. Schema markup also known as structured data, is an SEO element that helps search engines understand your website or your page better. It also helps you rank better on the SERP (Search Engine Results Page). Basically, it's a code that you add to your HTML to help search engines understand what the page and each section on the page are about. It also helps provide better-targeted results for searchers.
There are many types of schema markups, and depending on the type, it will look different in searches:
Local Business Markup
By local business here, we mean a particular physical location of a business in proximity to the searchers' location. A local business schema markup will show the location, opening hours, address, and contact number and an option to call directly or view the location on a map.
Event Markup
FAQ Markup
Why do you need a local business schema for multiple locations
Adding schema markup should be a part of your global and local SEO strategy. From indirectly affecting your local rankings to gaining a competitive advantage, schema markup has become a must-do for all companies in 2022. Here are the main benefits you get with schema:
Helps search engines to "read" and index your page
Adding schema markup gives search engines a clear idea of what your page is about. If it's an event, it shows the location and time, and if it's an article, it shows what the content is about. Search engines will display the highlighted information that will lead to a better click-through rate.
Rich Results
One sure way to beat the competition and stand out is to have rich snippets when you pop up in search results. It's a more appealing presentation of your website or page and can contain not only your meta title and description but also images, additional information about the page, reviews, and business ratings. To qualify for rich results, you need to implement schema markup on your website.
Schema markup is essential for local SEO. In fact, it might be the second most important thing you need to do for your local business after claiming your Google Business Profile account.
Local searchers usually don't want to see an article while they are looking for a shop or a service. They want to see your business and get the key information about it (location, opening hours, photos) without having to click on several pages. With schema markup, you can choose what to show in your company knowledge graph. Schema can also help with how and where your business shows up in the local pack.
Tools to help you Implement local business schema markup
If you don't have a developer on your team to help you implement schema markup on your pages, there are many online resources to help you generate the code and add it to your page:
You might think now that schema markup seems to be a complicated tech thing, but it's easier to implement than it seems. The question is, are you serious enough about improving your local rankings and sales. Local business schema markup is a relatively new idea for local companies, which means you have the advantage of being one of the first ones in your particular market.
Astghik Nikoghosyan, July 27, 2022
Need more help with your local SEO?