How many times have you looked up a specific petrol brand before fueling up your car? How many times have you just typed "petrol stations near me" or "petrol station"? Drivers don't care about the brand, and even if they do, no one is going to drive for 30 minutes to get to their favorite petrol brand. They simply go for the nearest one.
Now, how can you use this information to your advantage and improve your local search results? Let's find out together!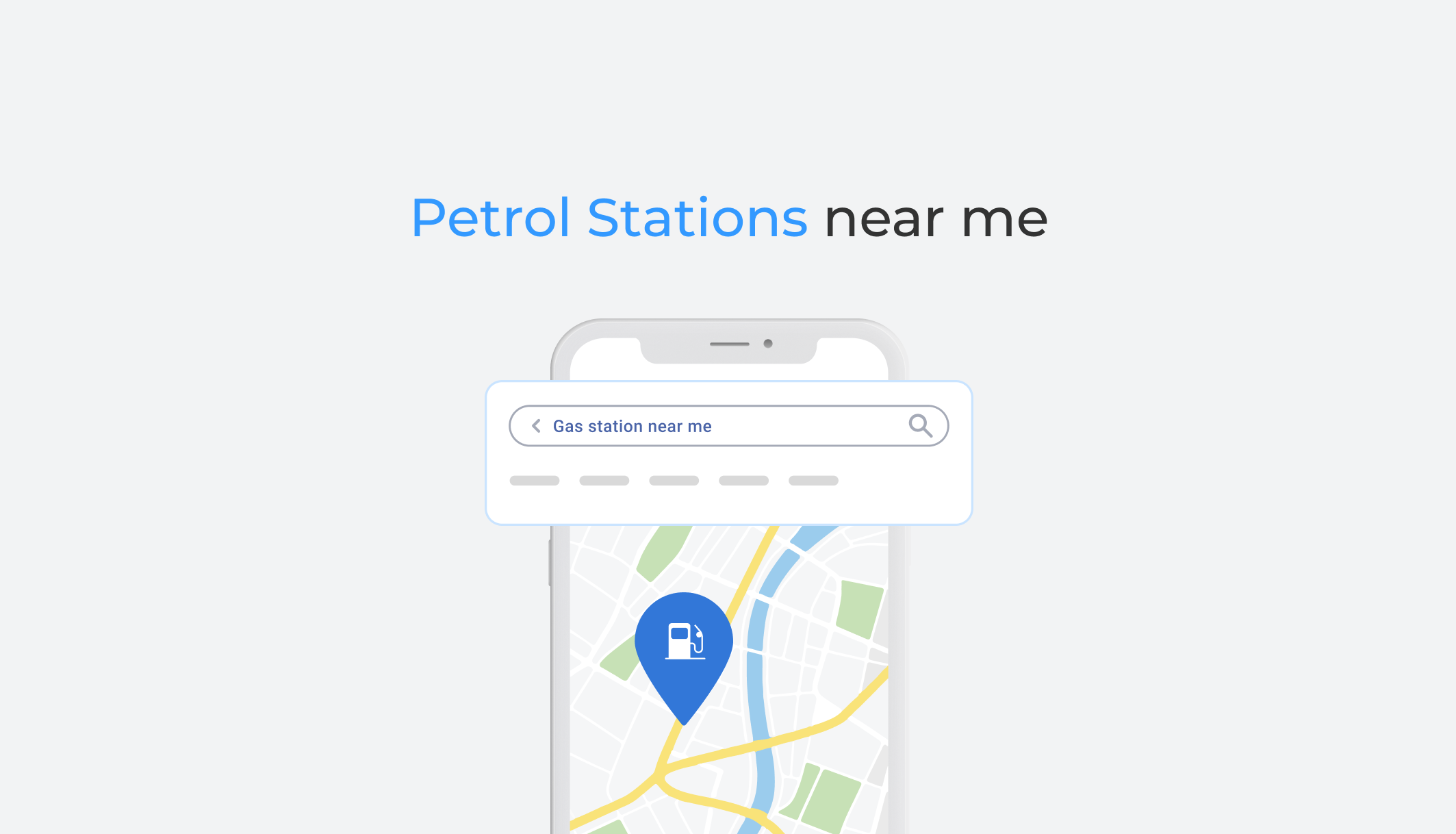 Optimize for motorists
Petrol stations have changed over time, and nowadays it's often more than a place to fuel up. Motorists make convenience-based decisions, and the fact that there is a WC, food, and beverages for sale, car wash, or other services at your location can highly improve your foot traffic. Make sure you showcase all the products and services you offer at your petrol station. Remember, drivers take seconds to choose a petrol station, so your listings must be complete with relevant information and photos. Use the fact that motorists are not loyal customers and attract new visitors by making the most of your Google Business Profile.



Most petrol station searchers use mapping apps
It's crucial for petrol station companies to be on all relevant digital maps and search platforms. Map searches are more important than general searches, with 98 % of the views coming from Google Maps. Make sure you have all your locations listed and optimized on maps services starting from the big ones: Google and Apple Maps. Every time your listing is not visible in a petrol station search, you lose a customer.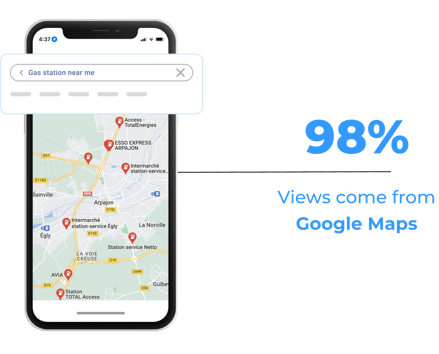 High Purchase Intent
An interesting benefit for petrol business owners is the factor of high purchase intent.
76% of people who search for something nearby on their smartphone visit a related business within a day, and 28% of those searches result in a purchase. The petrol market's conversion rate is often higher: 90% from search to purchase! This makes sense considering that motorists search for petrol stations when they are out of fuel, so they have to make a fast decision. Only 10% of motorists search with a particular brand or petrol station in mind. Understanding the specifics and the unique online behaviors of motorists highlights the importance of investing in local SEO and your online presence.







Regardless of recent drastic changes in the global market and higher petrol prices, the trend shows that petrol consumption is still stable and even growing during the holiday seasons. This should motivate you to invest more in your online presence, play with new keywords like "cheap petrol near me" and study how your customers' online behavior is changing over time.
Contact us or check out our gas station case study.
Astghik Nikoghosyan, October 21, 2022