Preem Gas Station Marketing | Case Study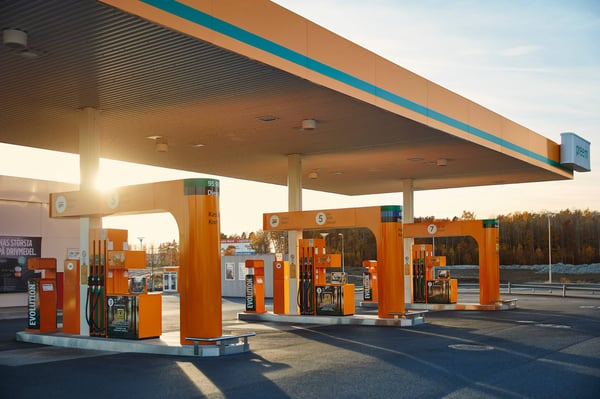 Overview

An analysis of 103 Google-listed Preem gas station locations across Scandinavia, to explore how their local SEO results improved after starting to use PinMeTo.
The industry

Gas station brands tend to have convenience-based customer journeys and low brand loyalty.

Since customers don't usually have a particular gas station in mind when they need gas, they're often left searching for one nearby. And these searches are highly likely to lead to purchase: one Search Engine Watch study found that 90% of mobile searches for gas stations resulted in a purchase, with 66% of these purchases happening within an hour of the search.

So for gas station chains, SEO is key to finding customers – or rather, for helping customers find you.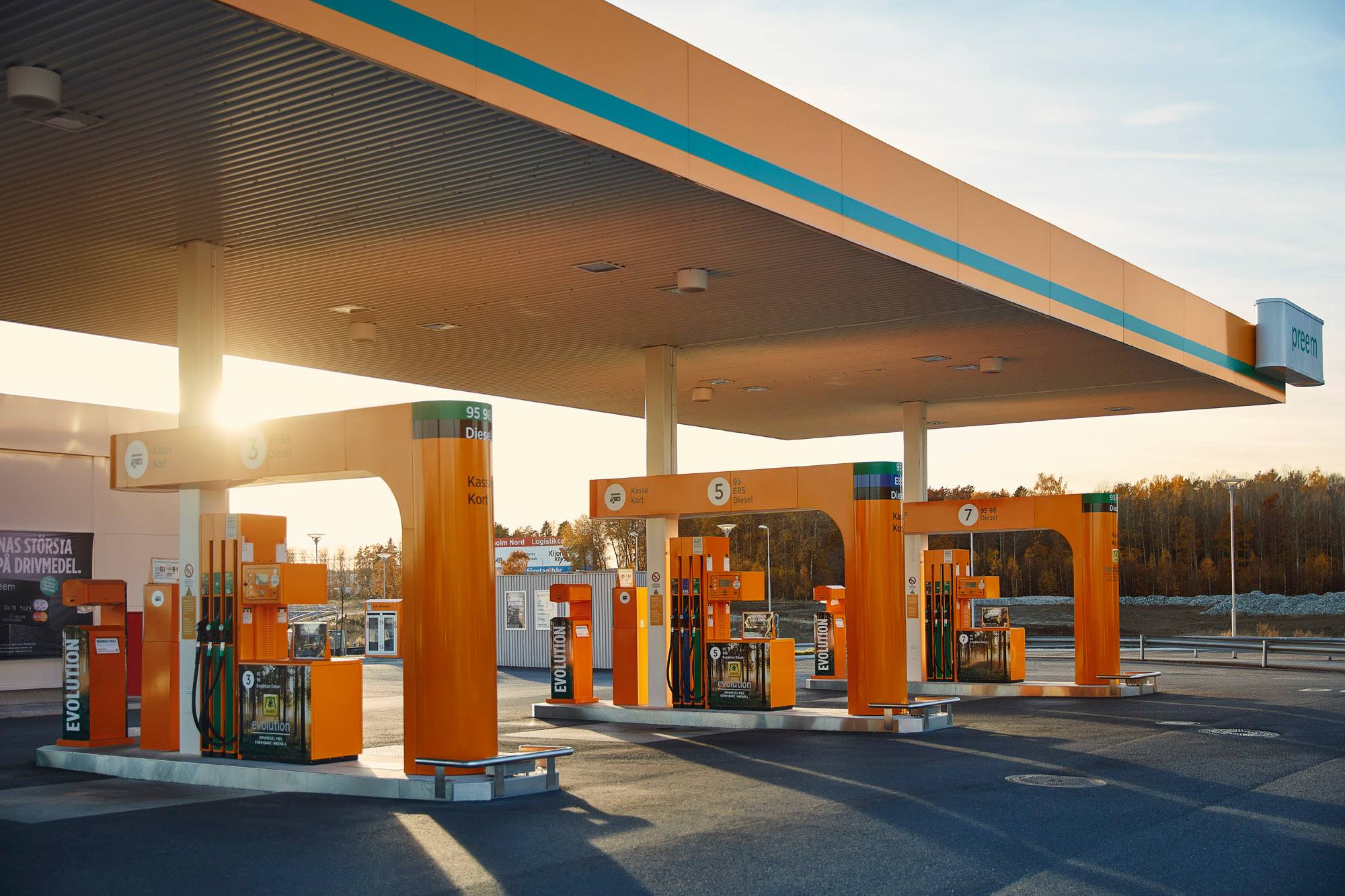 The study
To demonstrate the importance of gas stations properly setting up their listings, we'll take a look at the gas station marketing and Preem, who uses PinMeTo to manage 103 Swedish gas stations on Google.

While onboarding onto the PinMeTo platform, Preem claimed and verified all of their already-created locations on Google, merged the duplicate listings, and integrated every location into PinMeTo's service. They also created new listings for the locations which didn't yet have them. This gave them full control over all of their locations' information from one place, helping them keep their information correct on PinMeTo's network of search engines, mapping platforms, and in-car GPS navigation services – which boosted their SEO and ensured that drivers could get accurate directions to their locations.

The benefits were quickly apparent: comparing six months before they signed up with PinMeTo to six months after, Preem saw local SEO improvements across the board.
For us, it's important to be visible where our customers are. With PinMeTo's help we now have the opportunity to get a better overview of our gas stations, and to be visible on several networks and platforms.
Martin Karlgren, Content Strategist and Web Manager- Preem AB
Google results for Preem
6 months before PinMeTo vs. 6 months after onboarding.
Preem's gas stations were now appearing in 163% more Google Maps searches than before they had begun using PinMeTo, meaning that they were now being shown to more than two and a half times more potential customers – and 9 out of 10 of those customers, remember, will make a purchase.
But showing up in the search results is just the beginning of the customer's (figurative and literal) journey: 34% of people searching for gas stations on mobile got directions to the gas station.

Preem increased the amount of people seeking directions by 154% in the six months after signing up for PinMeTo. And since they were using PinMeTo to manage their listing information, they could rest assured that these directions led straight to their locations.
In summary
Gas stations, as an industry, rely on proximity and convenience as motivators for customers who have little brand loyalty.

To maximize their chances of attracting customers, gas stations should list complete and accurate information for all of their locations on every major network, directory, mapping platform, and GPS navigation service.

Preem used PinMeTo 's listings management tool to more than double their SEO results in key areas like Google Maps appearances and directions-seeking.
Curious to see if PinMeTo could help your gas station marketing?

Get in touch for a free report about your multi-location brand's online presence!