CASE STUDY
How the Post of Slovenia built a "Near me" brand experience
Overview


Pošta Slovenije is the Republic of Slovenia's public post and logistics company. The company has 497 locations, consisting mainly of post offices and parcel shops. The company is facing market changes due to mega trends such as internationalisation, digitalisation and changing consumer behaviours. In order to stay ahead of trends and changing customer needs, Pošta Slovenije works with digital innovation.
One year results
In 2020 Pošta Slovenije decided to leave their former local marketing tool in favour of PinMeTo. This article explains why Pošta Slovenije considered PinMeTo to be their best alternative to provide a seamless "near me" brand experience. Furthermore, the article also presents the improvements in online visibility and Maps views the company achieved within its first year with PinMeTo.
Slovenia is a digitally progressive country and the company's customers expect digital and flexible services. According to Tadej Bokan, Digital marketing Manager at Pošta Slovenije, the company "wants to adapt to the digital behaviour of the customers". Thus, Pošta Slovenije aspires to be prominent with the relevant location information in the platforms that their customers actually use. Rather than trying to push the customers to those sites and platforms that are most convenient for Pošta Slovenije. Being in control over its locations in various search and map platforms is therefore a necessity for Pošta Slovenije. This enables them to adapt to customer trends and ensures that they are visible where their customers are.

A franchise-like business model
The management of the 500 company locations became more complicated when the postal service points were outsourced to private actors. Since 2012 more and more of the company's postal service points are run by entrepreneurs. The switch to a franchise-style business model brought a major increase of changes in opening hours, address etc.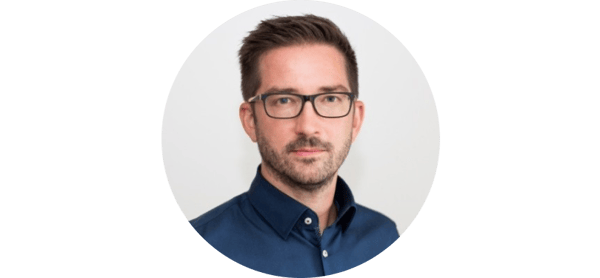 "Without a tool like PinMeTo we would have to employ an extra person, working only with our locations. The tool makes our life so much easier in short. And the results can be viewed in the Analytics tool, so it is a no-brainer."
Tadej Bokan, Digital Marketing Manager at Pošta Slovenije
The process of switching Local Marketing tool
One might believe that it is a complicated and expensive process to switch from one local marketing tool to another. Regardless of what your current provider might tell you, every company owns their own location data. This means that even though a company uses a local marketing tool, they are still in charge of all the information being posted, such as location info, opening hours and social media posts. Therefore, it is possible to set up your account with PinMeTo while still using your former provider. A company does not have to be without a tool for a single day, when switching from one provider to another. If you are interested in switching to PinMeTo, you can learn about the process from our guide on how to migrate to PinMeTo local marketing automation tool.
Pošta Slovenije were still using their former provider when they decided that they wanted to contract PinMeTo instead. The company's account was set up overlapping with the old provider, making the transition to PinMeTo smooth.
We timed our change to PinMeTo almost perfectly, because we were in talks with PinMeTo when our contract had not expired yet. So I am pretty sure that our customers did not experience any fallacies.
Tadej Bokan, Digital Marketing Manager at Pošta Slovenije
Out of Pošta Slovenije's 497 locations only two locations had to be updated manually in connection to the onboarding with PinMeTo. Besides the two locations that had to be updated manually, Pošta Slovenije had a flawless onboarding with PinMeTo according to Tadej Bokan at Pošta Slovenije.
Why Pošta Slovenije moved to PinMeTo
✅A user friendly interface
With Pošta Slovenije's old local marketing tool the user interface was not intuitive, complicating the management of the company's 497 locations. A smooth and intuitive user interface is even more important since employees with different levels of technical skills will use the tool. If you are interested in why PinMeTo is the most user friendly interface in the market, sign up for a demo.

✅Price performance
Pošta Slovenijes former local marketing tool cost more than PinMeTo even though the tool had less functionality. One functionality that was better implemented with PinMeTo was bulk importing and exporting of locations into the tool.

✅Automatic maintenance, minimal imposition
Pošta Slovenije was looking for a tool that let them automate the location management process as much as possible. Handling around 500 locations means a big workload even if only a small proportion of all changes have to be managed manually. Therefore, Pošta Slovenije explained to PinMeTo the importance of finding a tool that lets the company minimize the manual handling of their locations and helps them create a seemless "near me" brand experience. The company has their own Store locator on their website, which could also be connected to PinMeTo. Enabling automatic location management at Store locator as well.

Learn more about PinMeTo Local SEO Automation Tool.
One of the first things that PinMeTo did for Pošta Slovenije was to set up and implement a naming structure for the company's around 500 locations. This was done in order to ensure that all locations were named in the way that makes most sense to the customers. The name of each location should clarify:
Conventional location naming
The company
City/village.
When the names had been updated to the PinMeTo listings tool, an email was sent to Google. Informing Google that the latest update contained much more relevant location data.
PinMeTo's customer success team has many years of experience in working with location data management. The team guides our customers on how to use PinMeTo in order to boost local experience and visibility in search engines and on social platforms. Besides assisting PinMeTo's customers with general updates and improvements, the team members also have a birds-eye approach to each customer. Knowing when it can be strategic to take actions outside of the ordinary plan, like contacting Google after a major improvement of the location data. In the case of Pošta Slovenije, this mix of structured management and agile actions made sure that Google soon understood the scale of the update.
Points of improvement
PinMeTo is constantly working on improving the tools and making sure that the user interface is on point. In order to be the best alternative on the market, we are always listening to and trying to adapt to suggestions and ideas from our customers. Tadej Bokan described one minor issue that Pošta Slovenijes would like to improve, which is fully automatic conflict handling, which today needs manual approval before overwriting/ignoring conflicts.
This is not PinMeTo's fault really. This is connected to how Google and Apple handle data Management. So that we don't have full automation through the API. We have to confirm the data changes. But not having to update information manually is a big step up and reduces the chance of human error.
- Tadej Bokan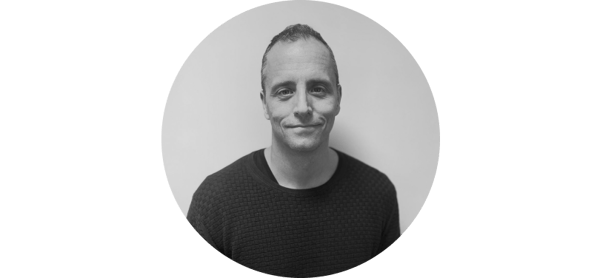 Björn Handell, Head of Customer Success, replied:
"This is a question that we have explored thoroughly both for our own sake as well as for several of our customers because we understand why this is sometimes desired.

Using PinMeTo with the help of an API connection will remove a very large chunk of manual tasks but it will not make it a complete hands off solution. One might think that it would be possible to overwrite all data on the networks such as Google, Facebook, Apple Maps and Bing with internal data via the API. Without going into legalese there are contractual reasons that make it impossible to make it fully automatic. In short the networks value human oversight of the data.

While I personally can imagine the benefits from our customers perspective I can also see the networks point of view. The networks want to preserve and improve the data quality and having users (human oversight) check both incoming end user suggestions and planned data changes (such as Special open hours for the holidays) make sense.

That said, in the Customer Success department at PinMeTo we have ways of helping our customers with this. Drop us a line if you want to dig into how this can be optimized both for quality and minimizing the work needed."
Discovery Views increased by +25 % during Q3 2021 compared to the corresponding period the year before.

Throughout the year Pošta Slovenije has worked hard together with PinMeTo in order to improve the company's listings. Therefore it makes us happy to see the results: An improvement of +25 % is a great result for a company that has been working actively with listings long before joining PinMeTo.

Why are Discovery Views important to Pošta Slovenije?

According to Tadej Bokan at Pošta Slovenije, Discovery Views is probably the most important metric within PinMeTo's Analytics tool. The metric is valuable because it indicates to what extent the company is visible connected to general search terms, not including the brand name.

It is likely that people who are looking for Pošta Slovenije's services do not necessarily search for the company name, but rather use general search terms linked to the company's service. Therefore, appearing in searches like "Post office near me" or "Post service" is essential for Pošta Slovenije.

An increased amount of discovery views means that Google understands the company's business. This will generate traffic not only for searches connected to the company's service.
Maps Views one year increase: +46 %.
We are pleased to see how Pošta Slovenije's maps views have increased by +46 % within their first year with PinMeTo. The result means that the company's around 500 locations are almost +50 % more visible now than during Q3 2020.
Why are Maps Views important to Pošta Slovenije?
Maps views are counted every time a company's location is viewed in Google maps. Google Maps is one of the biggest platforms for connecting customers looking for places and directions with companies. Therefore, being visible in Google Maps is an essential factor in order to attract customers to company locations.
Branded search increased by +23 % within a year with PinMeTo.
The result means that Pošta Slovenije location visibility has increased almost +25 % for searches including the company name.
Why are Branded Searches important to Pošta Slovenije?
Branded search is the measurement of every time a company's locations are visible connected to searches for the company name. For any multi-location company it is essential to be visible for these searches. The buying journey is impaired if a customer searching for "Pošta Slovenije'' in Google Maps is not shown any nearby post offices. A +23 % improvement of branded searches within one year indicates an improved "near me" brand experience. Making it easier for Pošta Slovenije's customers to find the company.