A Google Business Profile suspension can stop your business in its tracks, affecting both your online reach and sales. Here's a simple guide to make sense of these suspensions and give you a clear roadmap to recover.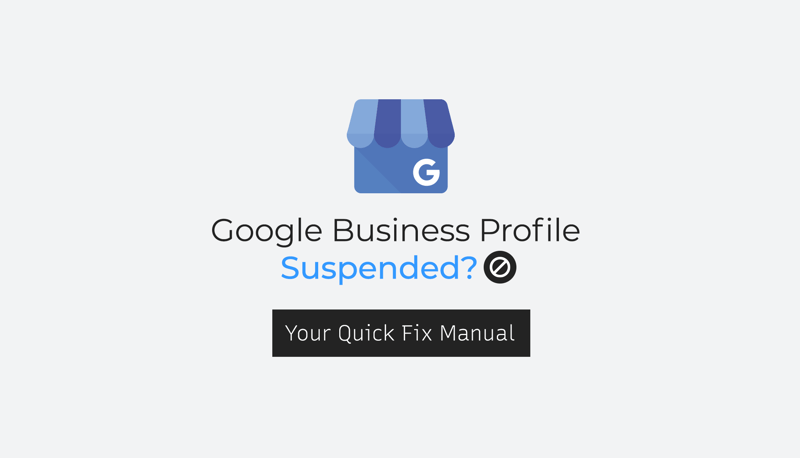 What's a Google Business Profile Suspension?
When your profile gets suspended, it either disappears from Google and Google Maps or locks you out from making any changes. Google usually doesn't disclose the exact reason, but among the common ones are breaking Google's rules, spammy behaviour, or someone reporting your listing. If you're in fields like locksmithing, plumbing, or law, you're more at risk.


Suspension Types
1. Hard: Your business goes missing online.
2. Soft: You see your business online but can't make changes.


Common Reasons Why Google Suspends GBP:
Stuffing your business name with keywords
Using a P.O. Box or UPS store as your address
Setting up at a virtual office or co-working space
Wrong address for service-area businesses
Online-only setup
High-risk industry
Duplicate listings or shared addresses
Quick multiple changes to your profile
Web URL redirects

*Local Tip: Check Google's rules about profile names. For example, if you run "Bjorn's Bakery - Best Cupcakes in Stockholm," consider shortening it to "Bjorn's Bakery" to avoid suspension.
Ready for Location Marketing Made Simple?
How to Fix a Suspended Google Business Profile
1. Read Google's Rules: Know what Google allows and doesn't, so you don't make the same mistake twice.




2. Check Your Info

: Find and fix any wrong details like your name, address, phone, URL, and working hours.


Remove extra keywords from your name.
Use a real physical address.
Delete your address if you don't have a physical location.
Keep your profile details the same as on your website and other online places.

3. Show You're Real: Collect photos, business licenses, or insurance documents as proof.

*Local Tip: A video tour of your physical location can be a powerful piece of evidence.


4. Get a Second Opinion: Before you try to get back online, get advice from the Google Business Profile Help Forum or experts in your industry.


5. Fill Out the Form: Complete the reinstatement form, honestly answering questions about your business and what you've done to stick to Google's rules.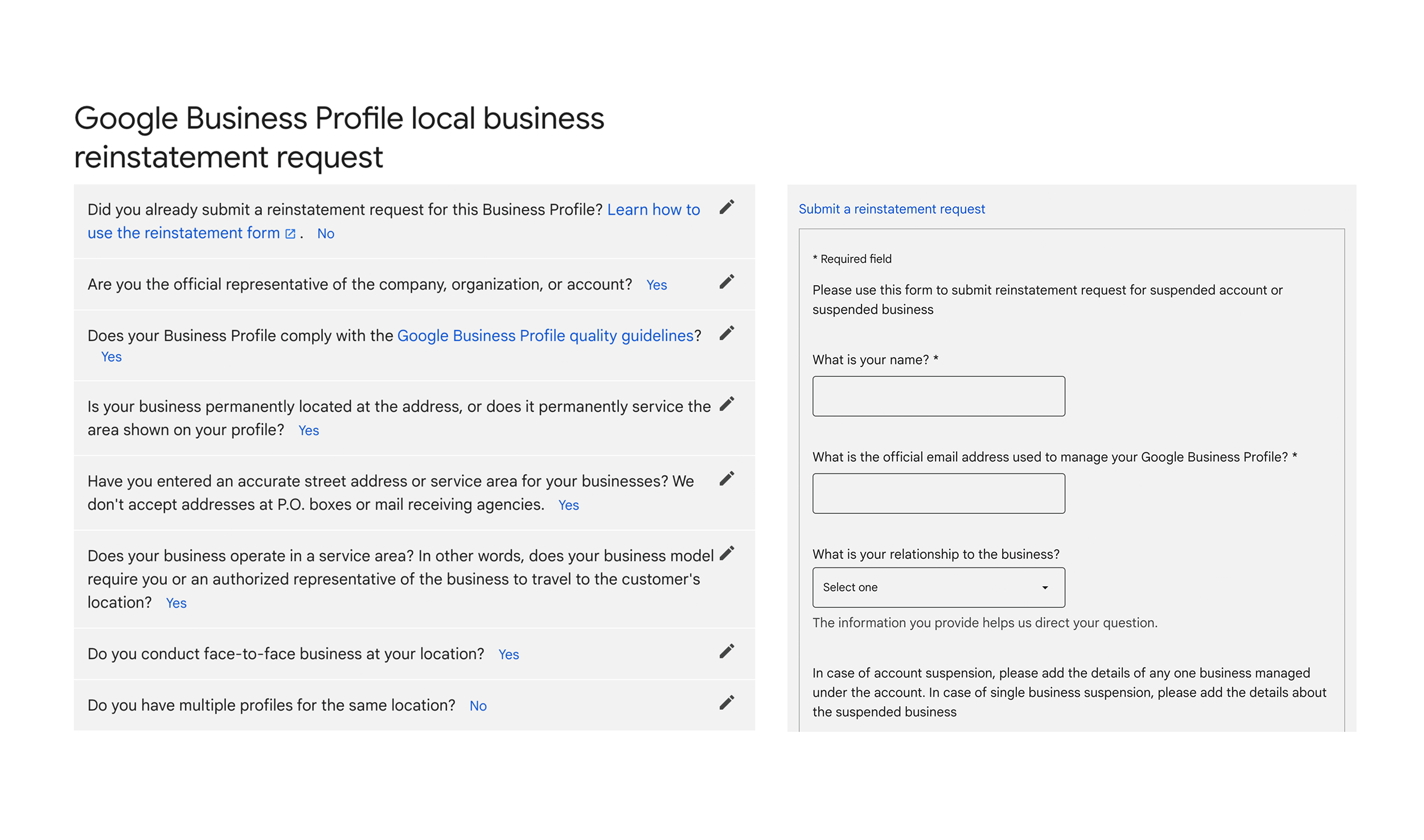 6. Upload Your Proof: Attach all the evidence you've collected to show your business is legit.


7. Wait and Check Back: It usually takes two weeks to hear back. If it's been three weeks, it's time to reach out to Google Business Profile Support.


To Sum Up


Getting your Google Business Profile suspended is a hiccup, not a death sentence for your business. Fix what went wrong, follow Google's rules, and use the reinstatement process to your advantage. With the right steps, you'll be back in business, literally.

Looking for ways to level up your local visibility?
Give us an overview about your business below and we'll prepare a free local visibility audit
Lily Adamyan, September 14