How Aimo Park's Parking Facilities Marketing Got 60% More Direction Clicks in 6 Months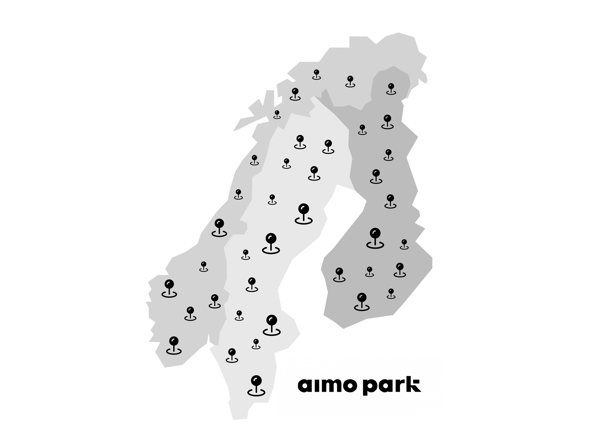 Overview
Aimo Park, a leading parking facility provider in the Nordics, offers seamless urban parking experiences to their customers. With over 300,000 parking spaces across multiple countries, Aimo Park is at the forefront of the rapidly growing mobility industry, and its collaboration with PinMeTo has led to impressive results, as Carlos Blommé de Lope, a Growth Hacker at Aimo Park, said in our recent interview.




As Cities Expand, So Does the Parking Industry
The global parking facilities market is experiencing significant growth, driven by increasing urbanisation and the need for efficient parking solutions in congested city centers.

As the industry evolves, parking facility providers face growing competition and must differentiate themselves through exceptional customer experiences and highly targeted parking facilities marketing efforts.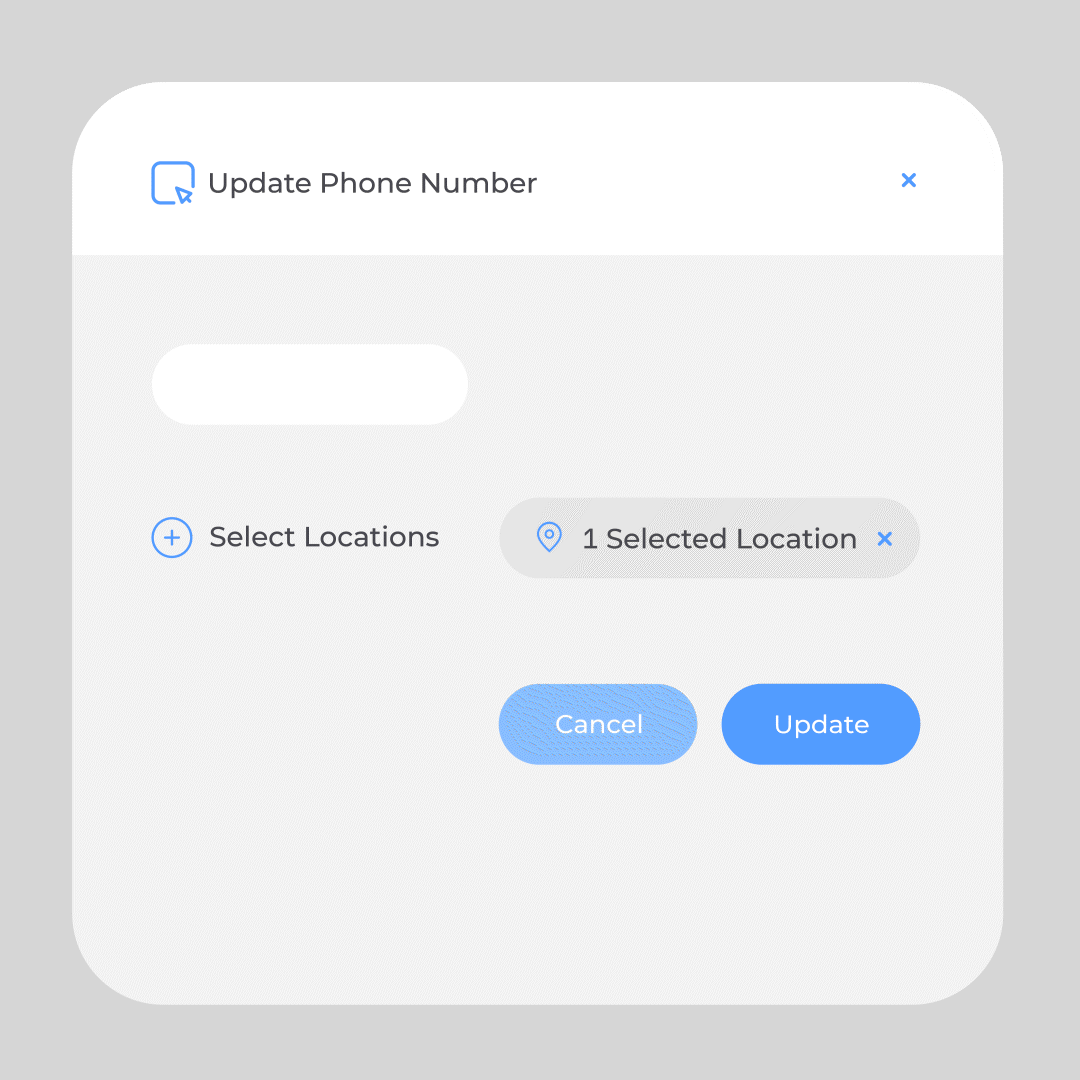 The Challenge
Ensuring accuracy and consistency across various online platforms, including Google Business Profile, Apple Maps and other navigation apps was paramount for Aimo Park's ability to attract nearby drivers.

"We were losing a lot of customers because we weren't listed," Carlos started to highlight the primary goal of their collaboration with PinMeTo. "From a growth perspective, of course, my objective is to literally drive more users to our facilities. If our parkings are not listed in Google Maps, then there's no way for that.''

Since they acquired Qpark, Aimo park had to deal with inaccurate data across all of their locations, especially outdated listing titles and internal duplicates.

Negative reviews on Google coupled with an inability to monitor and address them, contributed to a decline in Google ratings.
The Solution
PinMeTo's Local Business Listings product was deployed across all three Aimo Park's markets in Sweden, Norway and Finland. For the Swedish market, in addition to Listings, the Conversations product was also used to manage reviews, social media comments, and direct messages.
I remember I sent a massive list of parkings, and after, I think, maybe two weeks or so, Google My Business [GBP] metrics were like, boom, they skyrocketed. Not only in views or number of impressions, but the number of directions. It was like, maybe plus 1,000%.
Carlos Blommé de Lope | Aimo Park

Step 1. Fixing Inconsistent Listings
Upon receiving Aimo Park's long list of parking locations, the Customer Success team started integrating the up-to-date data into PinMeTo.
After the PinMeTo Onboarding was complete and the team showed around how the tools function, Aimo Park was ready to start using the tools independently.

PinMeTo's local SEO platform provided Aimo Park with a centralised dashboard to manage their parking facilities' marketing and online presence in bulk, allowing them to update and optimise their local listings across various platforms quickly and easily.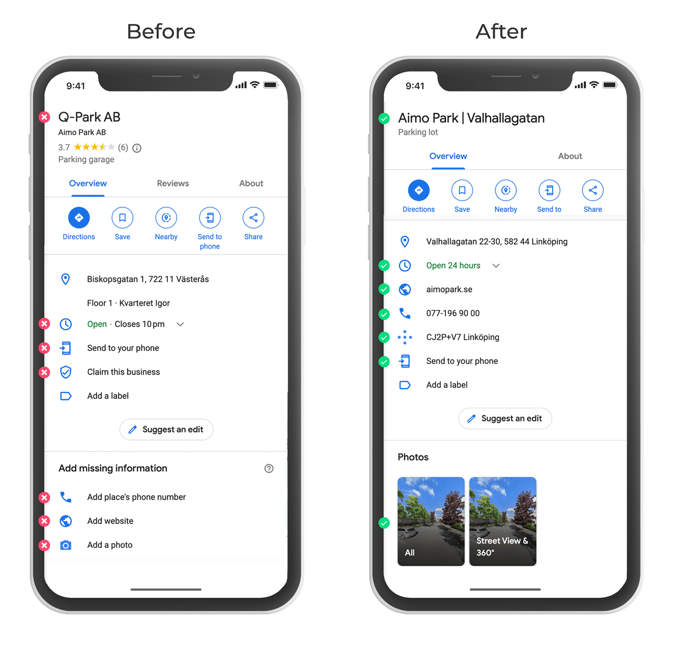 Step 2. Leveraging the Data
PinMeTo provided with an advanced analytics dashboard showing customer behaviour insights of all locations in one place.

Carlos shares a specific example from the summer season, explaining how the increased use of navigation systems like Google Maps, Waze, or Apple Maps highlighted a change in user behaviour, which in turn influenced Aimo Park's marketing strategies.

"It made us understand that there was a change in behaviour. It changes with seasonality... So that's where Local SEO kicks in."

Moreover, the analytics provided by PinMeTo allowed Aimo Park to better understand the connection between their parking facilities and nearby landmarks and recognise the importance of positioning their facilities close to popular destinations.
Step 3. Initiating Conversations
With no system in place to monitor their reviews and address the drivers' concerns, Aimo Park found their Google ratings going downhill.
To improve this, Aimo Park implemented
PinMeTo's Conversations
in their largest market, Sweden. The tool allowed them to monitor and respond to reviews easily, transforming potential setbacks into opportunities for customer engagement and service improvement.
With Conversations they could now manage social media comments and direct messages, ensuring a consistent and engaged digital presence.
Results in 6 month across Sweden, Norway and Finland
72% increase in views
67% increase in actions
62% increase in directions
When you have several facilities, it starts to get complex. And for us specifically, where we're operating thousands of different locations, we need a partner like PinMeTo. Not only to verify the locations and have a proper geolocation in place, but also to check the metrics and the keywords. So I think it's a no-brainer...
Carlos Blommé de Lope | Aimo Park
Looking for ways to step up your local visibility?