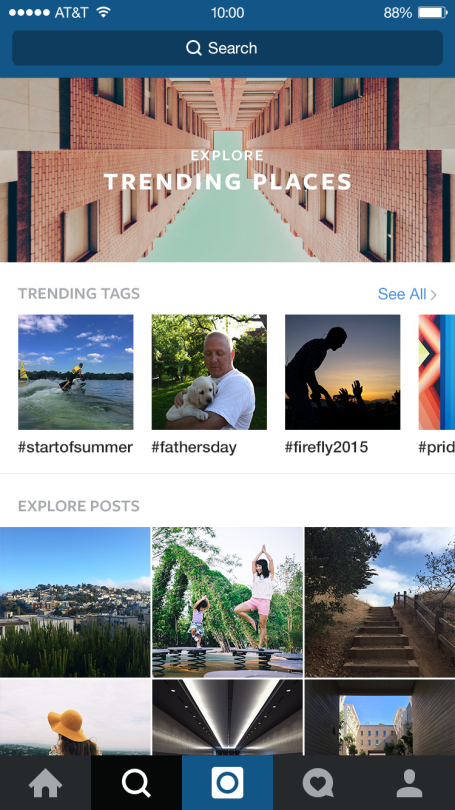 On Wednesday June 24th, Instagram released an update that makes location more relevant than ever. You have always been able to tag a location to your photos in the app as well as find photos of a place through your own posts or feed, but you've never been able to search for a location and see photos taken there - until now.
Instagram has just released its revamped Explore tab to now include Places. Previously you could only search for people and hashtags. Now you can also search for a place and see all the photos tagged there. It means that you can see what people are posting in the place you are at right now, or a place you are wanting to go - anywhere in the world.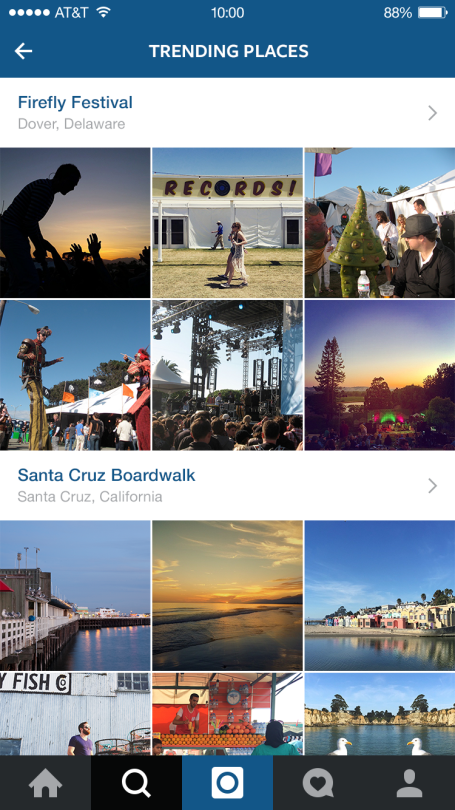 In addition, Instagram has also released what they call Trending Tags and Place so you can see popular events and trends emerge in real-time. And finally, there's a new section at the top of Explore featuring interesting accounts and places. At the moment the curation is a US-only feature but Instagram is promising to expand it after fine-tuning it.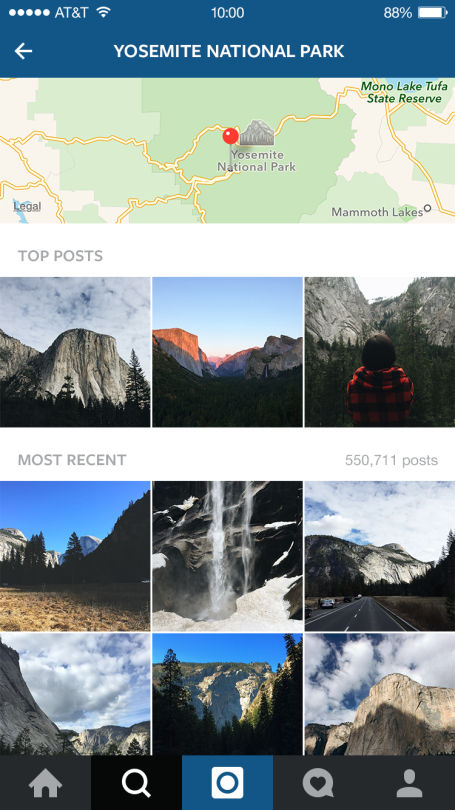 Instagram is no doubt the most popular photo-sharing app out there and with this update it has become the best way to see and explore places through photos.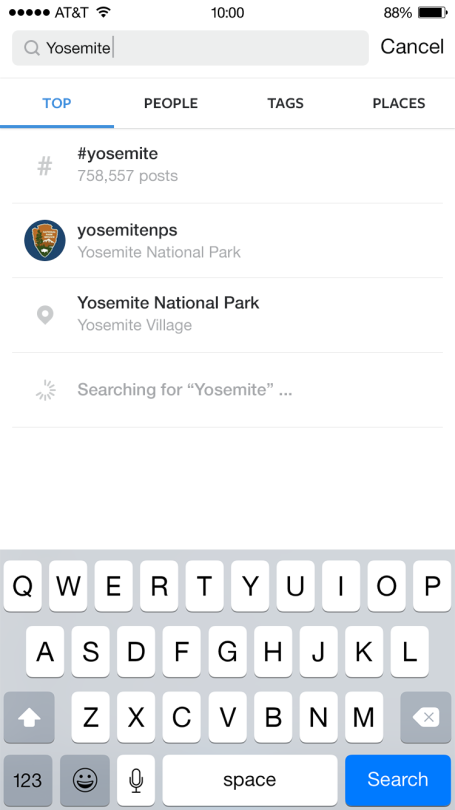 As some may know, Instagram was using Foursquare's location data up until last year when they transitioned to use its owner Facebook's locations. For an average user the change doesn't really make a difference but for a business owner it does. The only way to show up in the list of locations on Instagram is by having a Facebook Page with an address and location.