Customers prefer to message brands directly, and Google's Business Messages are a vital messaging tool for communication between brands and customers. Is your multi-location brand set up to answer Business Messages at every single one of its Google listings?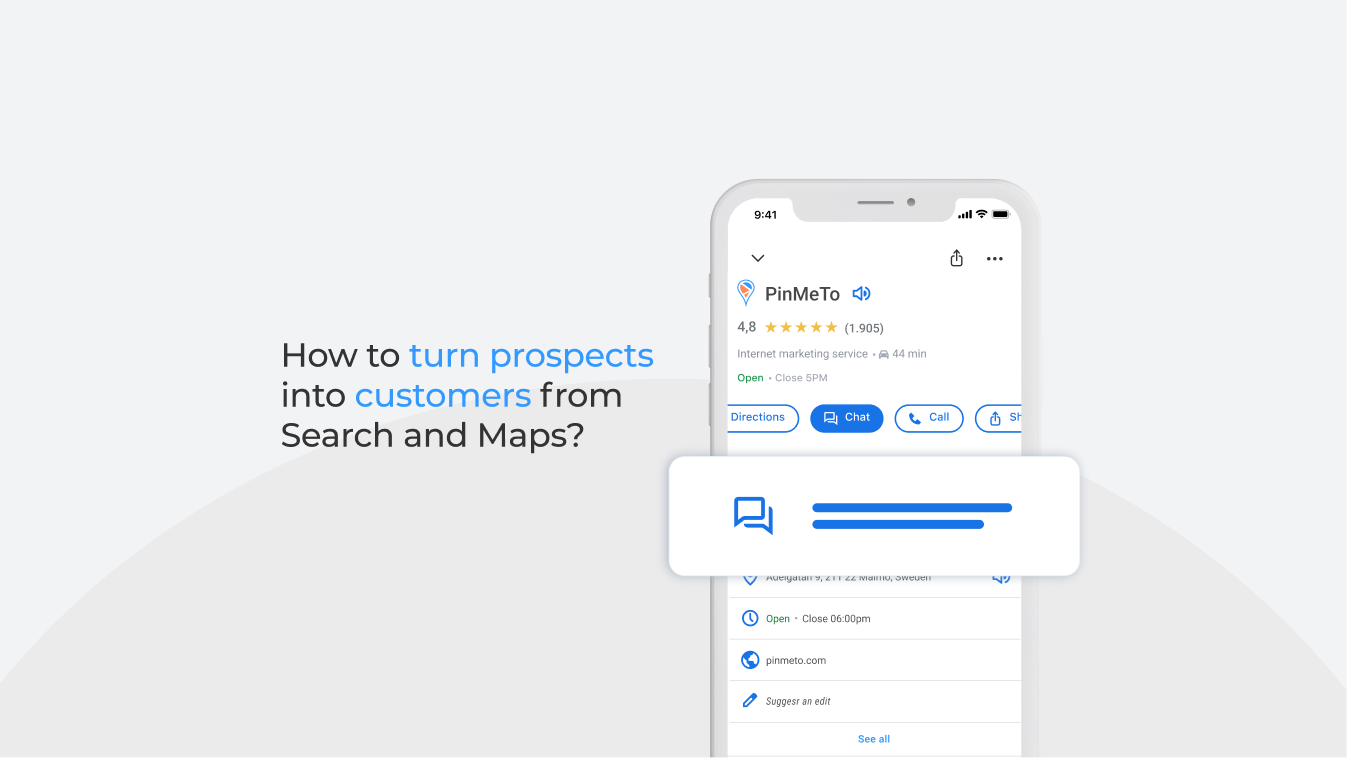 When people search for local businesses on Google, they're shown the info Google has on the business, like website, phone number, and address – and, for brands set up on Google's Business Messages, these searchers will be able to message the brand directly.
Google calls its Business Messages a way for brands to "meet customers where they are." And it's undeniable that customers are on Google: the search giant performed nearly 9 out of 10 online searches worldwide in the past decade.
Even in the best of times, brands should maximize their ability to answer customer questions. But being responsive to customers' questions, wherever they're asking them, is especially important during times of uncertainty. For example, a customer may want to confirm that a store's hours posted online are accurate before they visit the store – so having Business Messages set up, and spending half a minute answering "We're open, come on in!" is a quick and easy way to move customers from online searches to offline store visits.
75% of consumers prefer to engage with brands through messaging channels instead of traditional channels. This means that instead of calling or emailing your brand's locations, customers want to use chat, and whether you have a readily-available chat option or not may be the deciding factor for if they end up coming to your location. A majority of customers even take it as a given that they should be able to message brands:
In short: 9 out of 10 customers are searching with Google, and they expect to be able to message brands directly. Setting your brand up with Google's Business Messages is an important way to ensure your customers have easy access to a direct line of communication with you.
For brands with many locations, it can quickly become a hassle to set up and manage Business Messages for every single Google listing. PinMeTo is the first tool in its category to offer a way for multi-location brands to manage Business Messages for all of their locations in one place – along with a suite of other capabilities like listings management, social media posting, and reputation management.
Get in touch for a free breakdown of how your brand's local SEO is performin