Google local packs are essential for driving qualified leads to businesses. They appear at the top of search engine results pages (SERPs) and can quickly capture the attention of people looking for a specific type of business or service. But with so much competition, it's becoming increasingly difficult to rank well on these SERP features. Read through to learn ways on how to rank in Google Local 3 Pack.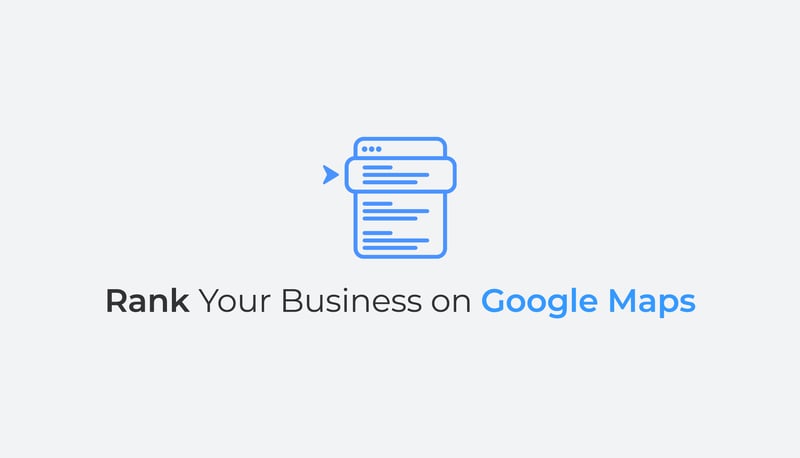 1. Make sure all your citations are accurate and consistent across directories
When potential customers look up your business, they see the same name, address and phone number (NAP) listed everywhere online. Any discrepancies could lead Google to think there is more than one entity under this information which could

damage your chances of ranking in the local pack

as

listings from different addresses don't usually make it into this highly competitive space

.

According to a recent study, 68% of consumers would stop using a local business if they found incorrect information in online directories


*Tip: Carry out an audit of all directory listings to ensure accuracy and consistency in NAP information for each of your brand's locations. Learn more about best practices of Local Citation Building.



2. Optimise for keywords related to where you do business
If someone searches "best pet stores near me" they might not be looking specifically for yours but rather trying to find a place nearby that suits their needs best.

According to Google, the "near me" searches have seen a staggering increase of 500% over the past 5 years. By incorporating location-specific keywords, such as city names, neighbourhoods, or landmarks, you can effectively capture the attention of potential customers nearby your locations.


*Tip: Perform extensive keyword research to identify hyperlocal keywords that resonate with each location's target audience. Incorporate them strategically into website content, meta tags, and headings.


3. Claim and optimise your Google Business Profile listing
Make sure you have an up-to-date profile on GBP which includes pictures, correct NAP information, description of services or products offered, links back to the website and more.

Studies have shown that businesses with fully optimised GBPs receive 5 times more views on Google Maps. Moreover, GBPs are 2.7 times more likely to drive engagement and attract customers.


*Tip: Supply accurate NAP details, captivating descriptions, and appealing images for each location. Leverage Google Posts to showcase promotions, events, and important updates.
Encourage satisfied customers to leave reviews on your GBPs, as they play a pivotal role in ranking and attracting new customers. Read more in the Complete Google Business Profile Guide.


4. Earn customer reviews
Reviews are a great way to sway potential customers and show them why they should choose you over your competition. Encourage all customers to leave reviews on platforms like Google, Facebook, and TripAdvisor if they're satisfied with their experience.

In fact, 82% of consumers read online reviews for local businesses, and 91% trust them as much as personal recommendations.

Positive reviews not only influence potential customers but also

send favourable signals to search engines for ranking you high

, boosting your brand's chances of securing a spot in the Local 3 Pack. Read more about effective review monitoring tactics.


*Tip: Implement a proactive review management strategy, actively urging satisfied customers to leave reviews. Respond promptly and thoughtfully to both positive and negative reviews, showcasing your dedication to customer satisfaction.

5. Mobile-friendly mindset
Studies reveal that over 80% of internet users are surfing the web on mobile phones, and
83% of users expect a flawless experience on all devices.

With more people relying on their phones to search for local businesses, it's important that your website is optimised for mobile devices.

With mobile searches surpassing desktop searches,

optimising your brand's website for mobile devices is no longer a luxury - it's a necessity

. Google's mobile-first indexing means that websites with mobile-friendly designs are prioritised in search results.


*Tip: Make sure your website is mobile-friendly, with easy-to-find information, adapting to different screen sizes. Use clear CTA buttons and make them stand out and easy to click on both desktop and mobile. Regularly test your website's loading speed and optimise it to ensure a smooth user experience.


6. Improve your link profile
Link building is an important part of any SEO strategy but when it comes to local SEO, it's even more important. Links from local directories, partner websites, and other local businesses are all

valuable signals for search engines

that can help you rank higher in the local pack.

A study conducted by Moz revealed a strong correlation between high-quality backlinks and improved local organic rankings. Proactively building local links helps search engines establish your brand's authority and relevance within your target locations.


*Tip: Cultivate relationships with local influencers, bloggers, and organisations to earn authoritative backlinks. Participate in community events, sponsor local charities, or collaborate with other businesses to generate valuable local link opportunities.


7. Leverage structured data
Structured data is a way to provide more information about your website such as opening hours, contact information, and reviews. The more information you provide, the better chance you have of showing up in the local pack as it allows search engines to understand what your website is about.


*Tip: Use schema markup tools and resources to effectively implement structured data across your brand's website, improving search engine comprehension and visibility.


8. Monitor your progress
Successful local search marketing is an ongoing process that demands constant monitoring and iterative optimisation. Use a combination of Google Search Console, Google Analytics, and local SEO tools to track your brand's local pack rankings, analyse website traffic, and identify areas for improvement.


*Tip: Monitor keyword rankings and organic traffic trends for each location. Conduct regular audits to ensure consistent NAP information across directories. Stay informed about algorithm updates and industry trends to adapt your strategy accordingly.


Automations: Streamlining Local SEO Efforts
In the realm of local search marketing, automation has become an invaluable asset. PinMeTo, a leading platform in local presence management, offers local search automations that streamline the process. By automating tasks such as maintaining up-to-date information, monitoring customer reviews, and optimising Google Business Profile pages, PinMeTo empowers businesses to stay ahead in the competitive local SEO landscape.

These automations save time and resources while maximising the chances of ranking in the Google Local 3 Pack and attracting qualified leads.


To Sum Up
By following these tips, you can improve your chances of ranking in the local pack and driving more foot traffic to your business. Local SEO is a long-term strategy that requires patience and continuous effort but with the right approach, you can be successful. Regularly monitor your progress by using tools like PinMeTo to track rankings, analyse website traffic, and keep studying up to date resources on how to rank in google local 3 pack.
Looking for ways to appear in Google Local 3 Pack?
Give us an overview about your business below and we'll prepare a free local visibility audit
Lily Adamyan, June 15