This COVID-impacted holiday shopping season, the question keeping brick-and-mortar retailers up at night is: will people even be shopping in-store?
The answer is yes, according to a Morning Consult survey conducted 1-3 September, which found that 31% plan to split their holiday shopping between online and in store, while 27% plan to do most of their holiday shopping in stores.
But the shopping season will look different – and result in different kinds of purchases – than in past years.
That same Morning Consult survey reported that 19% of holiday shoppers will start their holiday shopping earlier this year than in previous years. A report from Salesforce agreed, claiming that earlier holiday shopping would likely be due to "Cyber Week" and Amazon's "Prime Day" being close to each other, in late October and early November.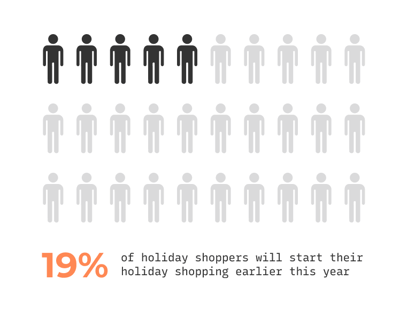 Tip 1 - start early
What this means for savvy retailers is that it's never too early to start preparing your brand for the holiday shopping season. Updating your location listings with accurate information is a great place to start – after all, if holiday shoppers can't find you, they can't buy things from you.
Holiday shoppers will also be more selective about what gifts they'll give. The Washington Post predicts that this holiday season, people will be giving fewer "experiences" (e.g. concert tickets) and more material goods – which is good news for retailers. According to IBM's annual retail survey, shoppers will likely be buying more groceries, alcohol and home improvement supplies than in past years.
They'll be looking to buy these goods locally – Morning Consult claims that 18% of people surveyed said they'd shop locally for holiday gifts – though they may expect to do their browsing online, instead of in the store. Physical retailers may benefit from incentivizing shopping options which make consumers feel safer.
"Some retailers will offer 15% discounts to people who fulfill in the stores," says Caila Schwartz, a senior industry strategist at Salesforce Commerce Cloud.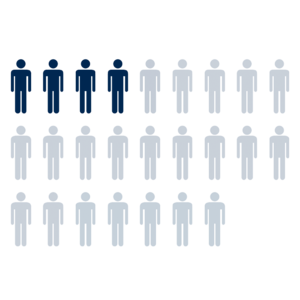 Tip 2: offer COVID-friendly pickup options
So physical stores will still be vital this holiday shopping season, though they may taking on more fulfillment center-type duties along with traditional in-store shopping. Salesforce predicts that brands offering store pickup — curbside, inside, drive-through — will see a 90% increase in digital sales over the previous holiday season.
If your brand has shifted to allow in-store pickup, make sure you're informing every possible customer by updating your attributes in Google My Business. You can do this quickly and in bulk by using PinMeTo's Listings tool. Another way to get the word out is by sharing to your local social media audiences, and Location Posts can help you maximize the reach of your messages while tailoring them so they're relevant to local audiences.
In summary:
An earlier shopping season means you should start your prep earlier

Offer in-store pickup if possible, and be sure to spread the word by keeping your location listings updated and sharing offerings & promotions with your audience