At the annual Google Search On conference, new local search updates and features were announced that are going to affect your local SEO. Let's see what are the changes and how you can use those to your advantage.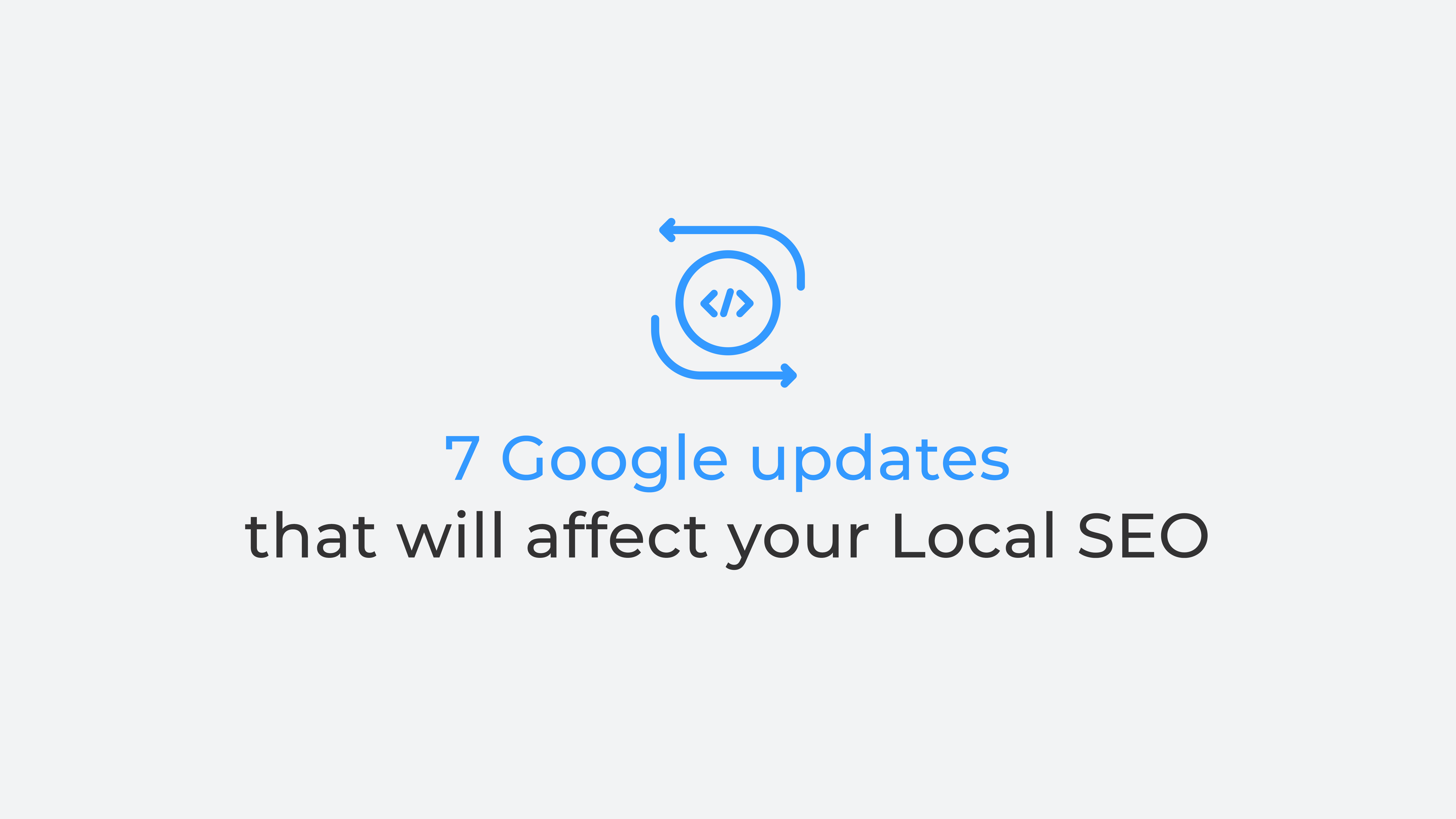 The updates are generally designed to improve the way searchers explore neighborhoods, brands, restaurants, and other businesses on Google.
Here's the short list of local search changes:
search for restaurants by dish
discover restaurant specialties
additional support for digital menus
improvements to Live View on Google Maps
aerial views of famous landmarks
immersive view
neighborhood vibe checks.
Let's learn more about each of these updates.
Search for restaurants by dish
Google is enhancing its restaurant search capabilities to make it possible to find local restaurants that serve a particular dish. So, instead of checking each restaurant's menu for your favorite dish, you can first find the dish in different restaurants and only then pick the one you prefer from the list of restaurants that offer that dish.
This is also great news for people with various food allergies and lifestyles. You can use the filters to find vegetarian, lactose-free, or spicy dishes.
Discover restaurant specialties
Soon relying only on good star ratings won't be enough. Google will use machine learning to analyze user-generated content to understand what really makes the place stand out. Some places are famous for their outstanding service, while others offer a cozy atmosphere. Now, you will also see a phrase that characterizes the place in the best way possible.
Additional support for digital menus
Modern technologies made it possible to combine the digital menus the vendors share, add the additional information gathered from the customers, and the details found on restaurant websites that use open standards for data exchange and showcase:
the most popular dishes
vegan dishes
vegetarian dishes and more.
Improvements to Live View on Google Maps
The Live View feature has been introduced over three years ago but the updated version is here. The old version lets you navigate by looking through your phone's camera viewfinder.
We'll soon be able to search for things in your immediate vicinity while we navigate from one place to another. Imagine, you are in a new neighborhood and need to top up your phone or buy a bus ticket. You will be able to see all nearby bus ticket offices and get information about each location when you click on it.
Live View Search will roll out in the coming months in London, Los Angeles, New York, San Francisco, Paris, and Tokyo.
Aerial views of famous landmarks
Google offers over 250 photorealistic aerial photographs of landmarks around the world. They claim to have everything from Tokyo Tower to the Acropolis. Go check whether they have your local landmarks.
Immersive view
This feature allows you to immerse yourself in the buildings and see the establishment you are looking for. This will be useful for people who prefer to see the interior of the place before visiting.
It will also show how busy the place is and what the weather will be like on the specified date and time. Sounds very useful! For now, the feature will be available for Los Angeles, London, New York, San Francisco, and Tokyo on Android and iOS.
Neighborhood vibe checks
The "neighborhood vibe" feature on Google Maps is a new and interesting way to get an idea of the area before you visit. Google will give you tips on what's worth exploring, what new things there are, and more. You will see photos from the Google Maps community to help you with your choice.
Google says it is using a combination of AI and user-provided information to enable the neighborhood feature, which will be available globally in the coming months.
How can these new features affect my local SEO results?
Let's analyze what Google is REALLY saying:
Ratings won't be enough anymore. Make sure you get insightful, honest reviews from your customers.

Google will also use user-generated content when showcasing the listings. Encourage your clients to post reviews with images.

With the Live View, you will see all the nearby establishments. It means you should make sure all your listings are visible, optimized, and contain the correct information about your business with HQ images.
It's always good to remember that as a business you need to take notes and make changes every time there's a Google update because sooner or later, it's going to affect your organic performance and sales.