CASE STUDY
Non-Governmental Organization (NGO)
Soon after Denmark's Covid restrictions closed non-essential businesses, this Danish NGO onboarded with PinMeTo's location marketing tool – and when the restrictions were lifted, their locations saw local SEO results higher than their pre-pandemic levels.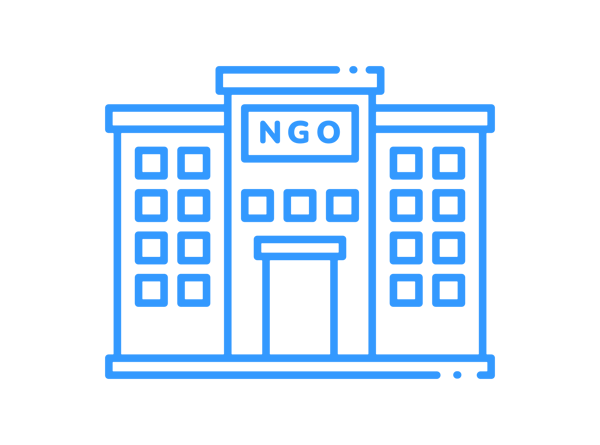 The brand

Type of organization: NGO

Locations: approx. 100

Region: Scandinavia (Denmark)

PinMeTo start date: November 2020
The process
The first step this NGO took toward boosting its online visibility was to integrate all of its locations into the PinMeTo platform. PinMeTo's Customer Success Team ensured all the location information was correct on networks & directories such as Facebook, Foursquare, Google, Here, and Apple Maps.

PinMeTo was able to identify and remove duplicates and inaccuracies, then add correct new listings with accurate and up-to-date business information.

After the onboarding, the NGO could now maintain the online presence for all their locations from one place – making it easier to provide the accurate, complete data required for local SEO.
The results
Direct searches
The NGO was onboarding with PinMeTo in the midst of the COVID-19 pandemic. Shortly after the onboarding was done, Denmark enforced its second round of restrictions on non-essential businesses – meaning that the NGO had to close all of its locations.

Before using PinMeTo, the NGO would have had to go to each location listing on each connected network and manually mark each "temporarily closed," a process that would take hours. Using PinmeTo, they were able to mark all of their locations "temporarily closed," on all supported networks, in a matter of seconds.

This lockdown, and the one before it, resulted in there being dramatically fewer Google searches for the NGO's locations. The local search impacts of the lockdowns are made very clear in this graph of the NGO's locations' Google Direct search results:
This decrease in searches during the restrictions made sense: if people can't visit locations in-person, they won't search for those locations.

However, what's remarkable is that after the second lockdown lifted, the search results appearances came back at levels even higher than before the pandemic.
When restrictions were lifted and search interest returned, the NGO's locations were now showing up in search results at higher than pre-pandemic levels.
This post-restrictions gain in search results can be directly attributed to the NGO's use of PinMoTo to handle its location marketing, making its locations much more visible in online searches.
Maps searches
Google Maps searches have a high local intent, meaning that people who search on Google Maps are highly likely to come visit the location in-person soon after the search.

Accordingly, these types of searches dropped almost to 0 during the lockdowns, when in-person visits were impossible.

But, as with the Google Direct searches, the NGO saw an increase in returning demand after the second lockdown:
As the restrictions lifted, people were comfortable visiting the NGO's locations in-person again. Those offline visits began with online maps searches – and since the NGO was using PinMeTo to handle its location marketing, the NGO could rest assured that their locations were showing up in the maps searches.
Beyond the numbers
Managing listings has even more benefits beyond what you can see in the numbers above.

This is where location marketing strategy comes in. First and foremost, brands need to make sure their listings are completely filled out. If the NGO has a location whose Google My Business listing is lacking opening hours, for example, then a potential visitor might not feel secure in visiting that location, for fear it could be closed.

Reviews, photos, and ratings also play an important role in establishing trust and encouraging people to visit locations.

With PinMeTo's location marketing toolkit, brands with multiple locations have a centralized hub for managing their listings, communicating with their visitors, and improving their brand reputation.