How a Courier Service Gained x6 Direction Clicks in 6 Months: epaka.pl's Journey with PinMeTo
Overview
epaka.pl operates in the rapidly expanding courier and parcel delivery industry, an integral part of Poland's eCommerce market.

They serve their clients through a user-centric online platform and 350+ physical outlets. This hybrid approach allows customers to choose their preferred courier, promising great convenience and cost-effectiveness. Despite the fast growth, this industry is highly competitive, with businesses fighting for the top spot in local search results.
epaka.pl's results 1 year after PinMeTo Onboarding
Challenges
1. Streamlining Local Facebook Pages
With 54.9% of Facebook users researching brands on Facebook, epaka.pl faced the issue of accessing and managing local Facebook pages owned by franchises as a few of the stores were independently managing their own activities.
The main goal was to make Facebook operations less manual.

The complexities of franchises and the twisted local marketing guidelines provided by other tools caused additional difficulties



2. Achieving Consistent Branding
The size of epaka.pl operations with 350+ locations, posed a challenge and called for an automation in maintaining a unified brand image across all branches which was vital for establishing a strong, recognisable brand.
The consistency extended to the names, descriptions, GPS coordinates and opening hours of all branches, impacting not only local search marketing but the overall brand experience as well.

3. Maintaining Visibility & Security
Patryk highlighted that for their customers everything must be clear, easy to find, secured from any unofficial changes from the internet.

He emphasised the importance of consistency in naming, descriptions, and opening hours across all their locations, stating:
It's important to start thinking differently and correct any data in Google with our locations because everything has to be the same for better SEO.
Indeed, with only 0.63% of people clicking on the second page, visibility and security are the dual pillars of SEO for courier companies.
The Solution
PinMeTo's ease of implementation and communication were significant factors in epaka.pl's decision for partnership.

epaka.pl used PinMeTo Postings as the primary feature, with frequent posts on Google and Facebook. The Conversations tool was widely used, with Listings optimisation forming an essential component of their strategy.
The communication was great because I was talking to just one person from your side... The PinMeTo support team fills everything in your tool. It's easy.
Patryk Wichert | epaka.pl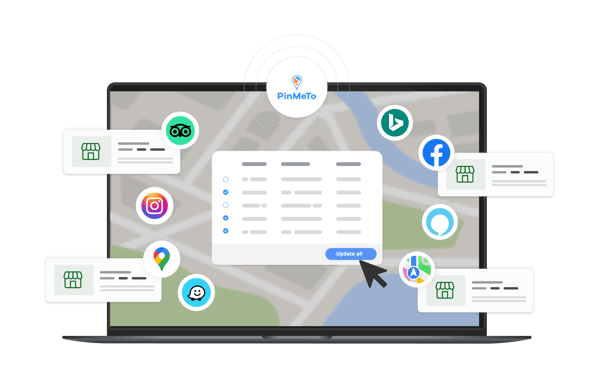 Step 1: Arriving to One-Stop Management
Patryk mentioned, "With PinMeTo, you can save a massive amount of time, massive!... You can save your time and money, of course."
The first phase of implementation focused on bringing the digital marketing of all courier service locations under one roof. epaka.pl was onboarded to PinMeTo centralised dashboard, which allowed them to manage all their locations seamlessly saving big amounts of administrative time.
Step 2: Simplifying Data Analytics

The next step was leveraging the ability to see everything in one tool - epaka.pl started a new workflow of monitoring all discrepancies, missing details, suggestions and changes made by users through PinMeTo dashboard and got access to all location data.

''It's really important for us to manage everything in one place and see everything in one place because as you know, Google is not perfect,'' highlighted Patryk.

epaka.pl gained a holistic view of their locations' performance, enabling them to make data-driven decisions.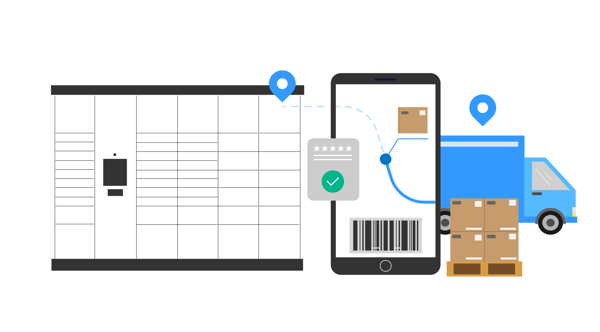 Step 3: Unloading Workflows
As the epaka.pl team grew familiar with PinMeTo's ecosystem, their workflows saw a great boost in efficiency.
By regularly communicating with PinMeTo Customer Success, they learned to simultaneously mass post across multiple locations, significantly reducing their workload.


Results 6 month after PinMeTo Onboarding
By centralising their data, leveraging automation, and gaining valuable insights, epaka.pl has optimised their courier service's digital marketing efforts and achieved great results.
x5 views
x6 actions
x6 directions
PinMeTo has also obtained a wonderful customer who provides vital feedback for improvement.

We are grateful for our great synergy with Patryk Wichert as a Head of Marketing with UI/UX background, who stresses user centric experiences and local visibility, making our partnerships a win-win.
Looking for ways to step up your local visibility?