Facebook is a powerful advertising platform. It helps you engage with existing customers and reach new customers in ways that weren't possible before. It has become the ultimate social marketing platform. But you are most likely not taking full advantage of the platform's potential. We've listed 7 tips to be more professional and reach more people
Let's get going!
ProTip #1 - Set Up Facebook Business Manager
Facebook has built a Business Manager for businesses like yours. It's great for many reasons. You can easily manage your business, your locations, the people working in the team, ad accounts and more. The Business Manager lets you add people without having to add them as friends first and you can add/remove people as roles change. It makes your company the owner of the business on Facebook, not an individual Social Media Manager.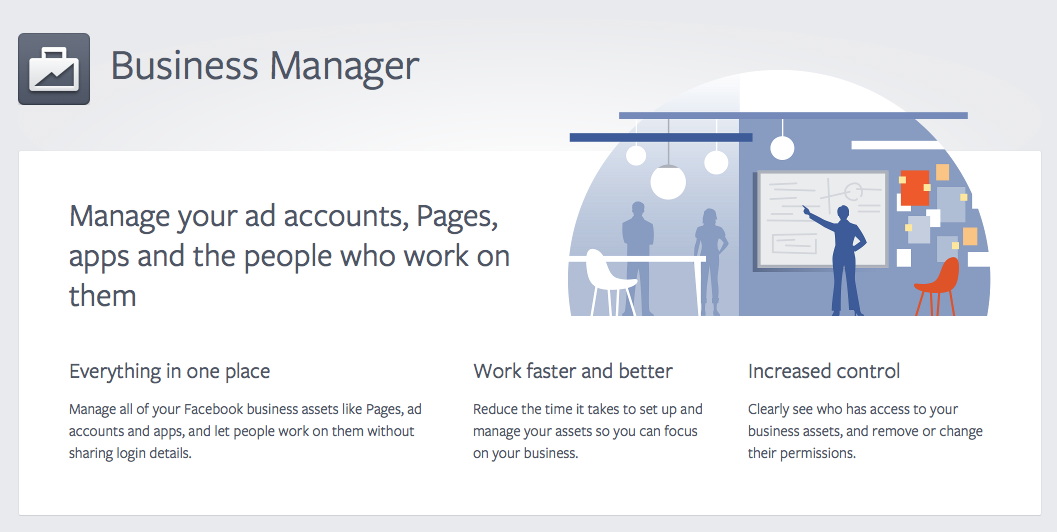 ProTip #2 - Set Up Locations
Any multi-location business can set up locations, and should. It's essentially a store locator under your main brand page, just like the one you have on your homepage. It makes people find your locations more easily. Brands like Starbucks, H&M, McDonald's, Burger King, and Hilton have already done it.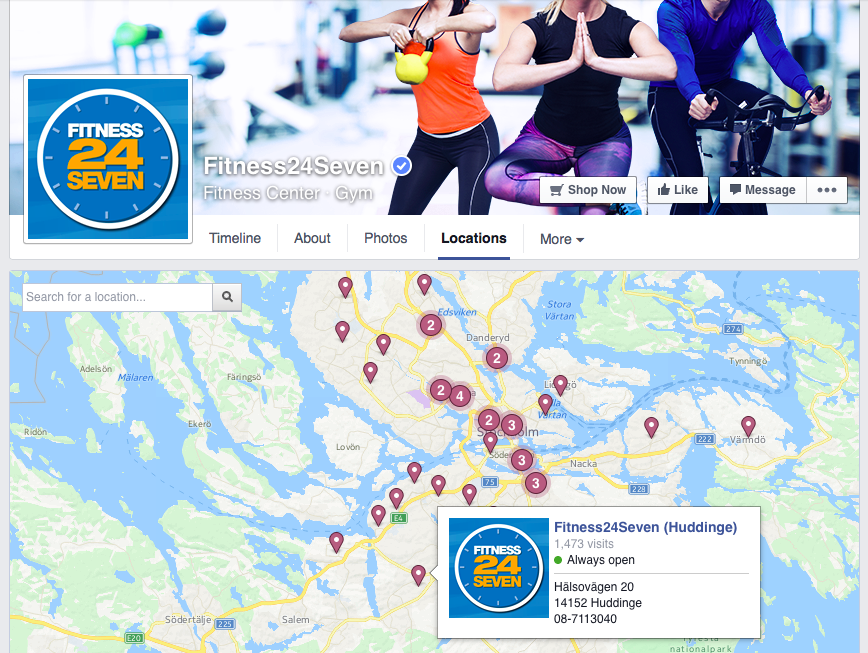 On your main page you get a map with all locations, and on both desktop and on mobile people will see "nearby locations" to see the closest location to where they are.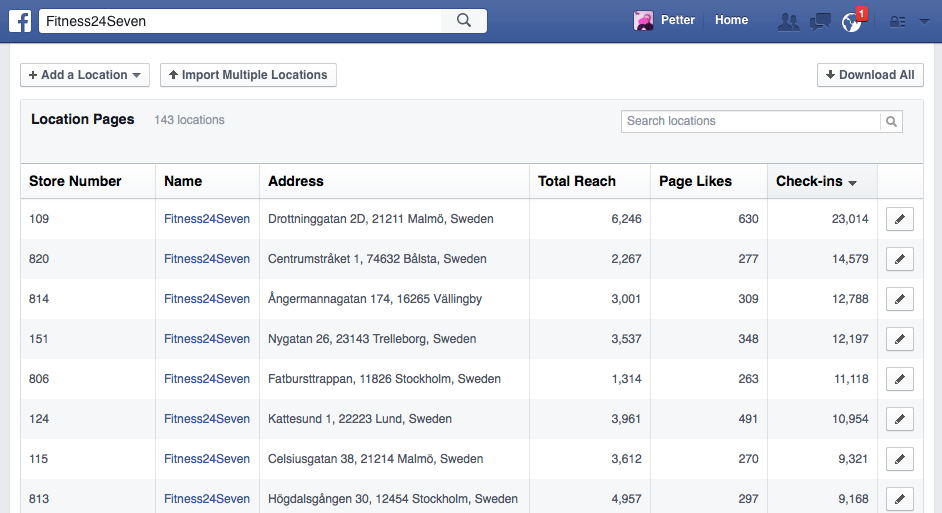 As a business manager you can track the performance of each location, and add new locations as you expand your business.
ProTip #3 - Claim & Merge Unofficial Locations
It's likely your locations already exist on Facebook even if you haven't created them. Anyone on Facebook can create new Facebook location pages when they want to check-in or tag a photo to the place they are. If you haven't set up a location page the likelihood that someone has created a new one is very high. And even if you have set it up, some people create new pages either because they don't find the official page or because they want to add their own flavor. Try to keep it clean and remove the unofficial pages as the information there is often misleading or insufficient.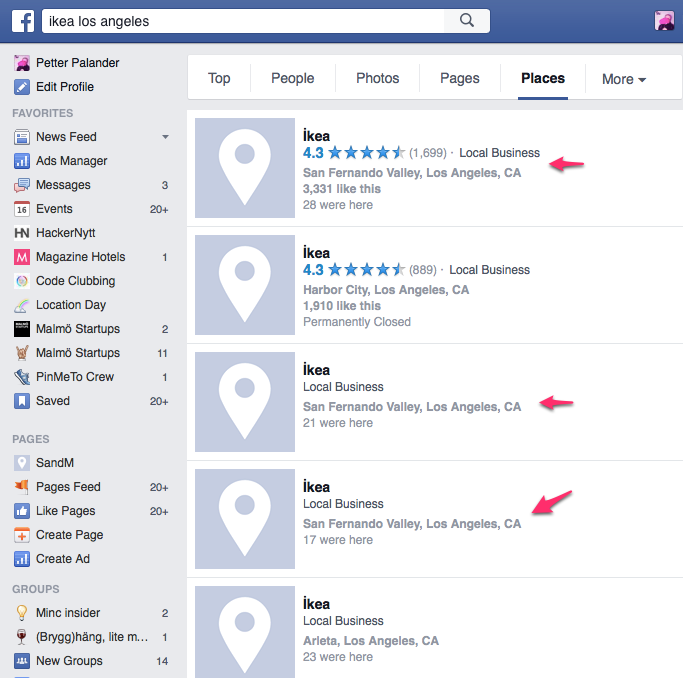 ProTip #4 - Add Address, Phone Number, Opening Hours and Website
Add address, phone number, website and opening hours to all your locations so people find the directions, can get in touch and look further into your offerings. A study made by Bright Local earlier this year revealed this is the most important information people want when browsing local.
What information is most important to you when you're looking at a local business website on your mobile?
52% say that a physical address is the most important information

47% say map & driving directions

44% say opening hours

37% say a phone number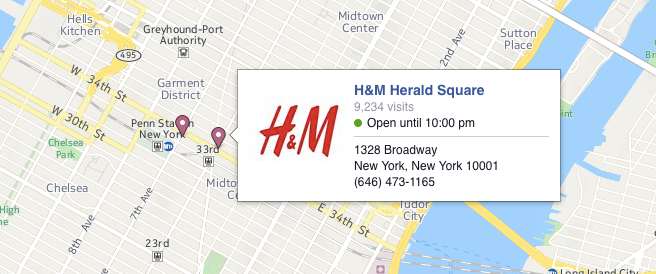 ProTip #5 - Add Profile + Header Photo
Think of your profile photo and header photo as your storefront window and store sign. This is your digital storefront, and it deserves the same treatment as your physical storefront. If you've added Locations to your brand page, profile and header photos on your local pages will change as you change them on your main page.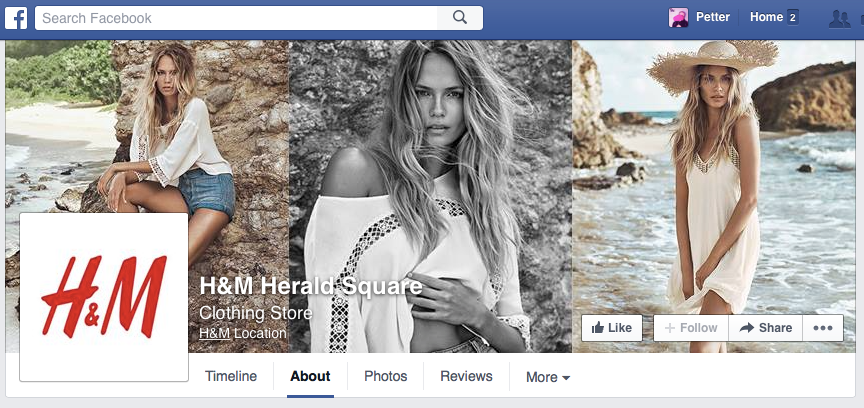 ProTip #6 - Start a conversation
The first 5 steps are really just the beginning of having a local presence on Facebook. If you're a business with multiple locations that's the minimum requirement to be professional on Facebook. When that's set up, you're ready to start engaging with the local community. Post news and updates on what's happening. The more active you are, the more engagement you'll get from the local community.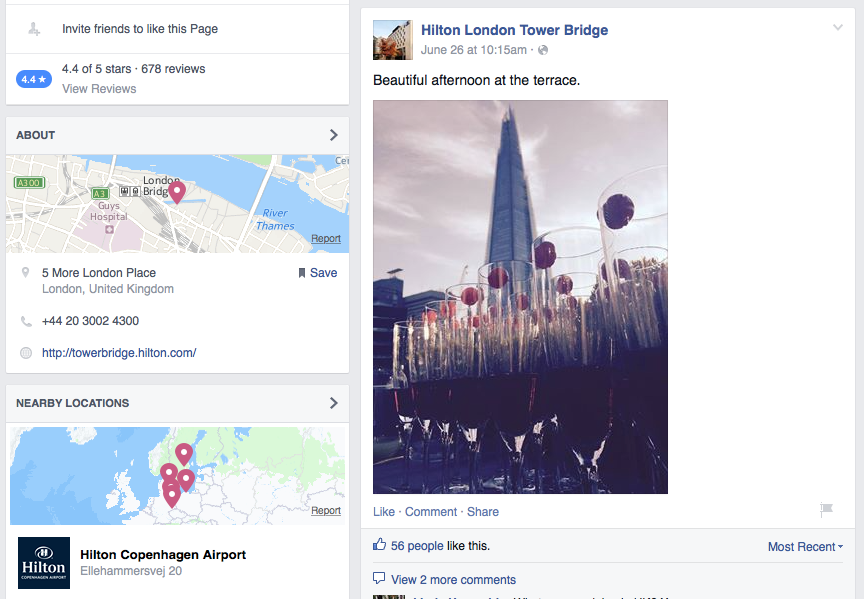 ProTip #7 - Interact With Your Fans
People like to share their experience at your locations, by commenting, reviewing and rating. The reviews are shared with their friends who will also see your response. A simple thank you and responding to a review will show your customers and potential customers that you care about them and their experience.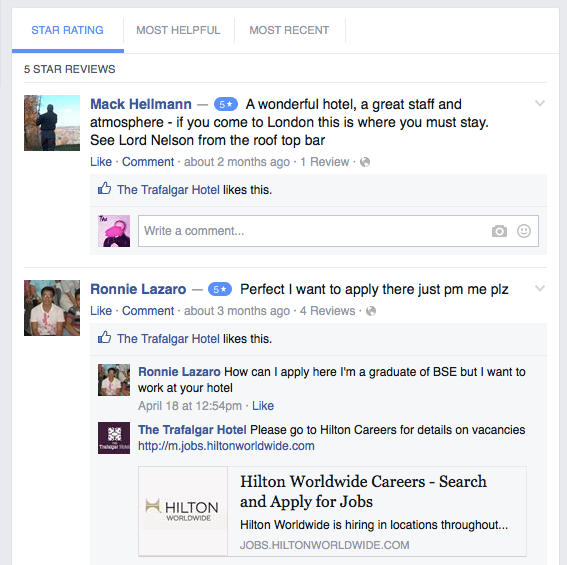 Make It Easy With PinMeTo
While you can do all of the things above manually, there's an easier way for you to set up and manage your locations on multiple platforms. We've built PinMeTo to manage all your locations from one place for Facebook, Google Maps, Google Search, Google+, Twitter, Instagram, Pinterest and Foursquare. Get started, from €5 / month / location.
Online Location Management is made easy with PinMeTo.